The UK has decided that it will allow China's Huawei Technologies Co. to build part of its next-generation 5G cellular network, despite pressure from the US to block the firm.
However, while UK mobile operators will be able to use Huawei equipment in their 5G networks they will be restricted from certain aspects including supplying kit to "sensitive parts" of the network, known as the core.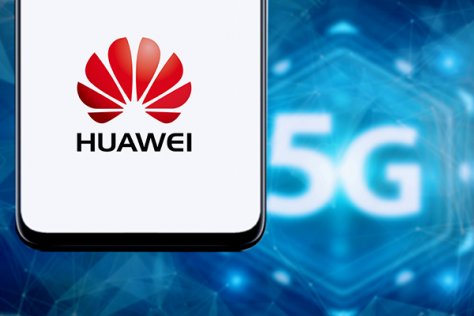 In addition, the government has also put limited the amount of a network that Huawei can own to only 35 percent.
The decision was taken by Prime Minister Boris Johnson after a National Security Council (NSC) meeting, held with senior government figures, and analysis from the UK's cybersecurity body.
The announcement comes after months of public debate in the UK over how to respond to concerns raised by the US government about potential national security risks posed by Huawei components.
In a statement, Huawei vice president Victor Zhang said, "Huawei is reassured by the UK government's confirmation that we can continue working with our customers to keep the 5G roll-out on track. This evidence-based decision will result in a more advanced, more secure and more cost-effective telecoms infrastructure that is fit for the future.
"It gives the UK access to world-leading technology and ensures a competitive market," he added.
He also emphasised the company's strong expertise on 5G and how it can benefit the UK.
"We have supplied cutting-edge technology to telecoms operators in the UK for more than 15 years. We will build on this strong track record, supporting our customers as they invest in their 5G networks, boosting economic growth and helping the UK continue to compete globally. We agree a diverse vendor market and fair competition are essential for network reliability and innovation, as well as ensuring consumers have access to the best possible technology," he said.
The Trump administration blacklisted Huawei in May 2019, citing national security concerns as the trade war between the US and China escalated. In August, it granted Huawei a 90-day license to continue operating in the United States in order to minimise consumer disruption. The US once again extended the license in November, over fears that rural carriers would be severely effected – as they are heavily dependent on Huawei's for 3G and 4G networks.