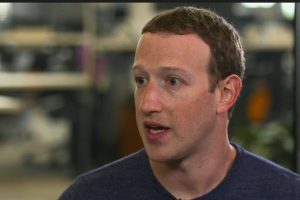 Instagram founders Kevin Systrom and Mike Krieger are leaving Facebook amid tensions with CEO Mark Zuckerberg over the directions of the photo-sharing app, Bloomberg reported.
The report, which cited people familiar with the matter, said that the Instagram founders had been able to keep the brand and product independent since its acquisition in 2012. However, they are increasingly becoming frustrated with an uptick in day-to-day involvement by Zuckerberg, who has become more reliant on Instagram in planning for Facebook's future.
The stock dropped 2 percent in pre-market trading Tuesday.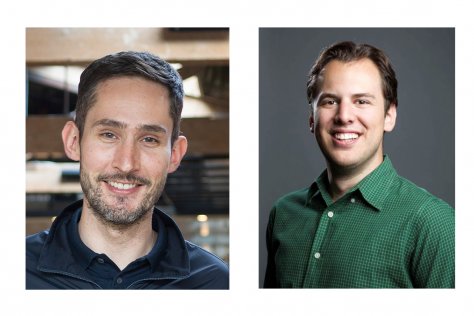 According to the report, without the founders around, Instagram is likely to become more tightly integrated with Facebook, making it more of a product division within the larger company than an independent operation, the people said.
For years, Systrom and Krieger were able to amicably resist certain Facebook product initiatives that they felt went against their vision, while leaning on Facebook for resources, infrastructure and engineering talent. A new leader may not be able to keep the same balance, or may be more willing to make changes that help the overall company at the expense of some of Instagram's unique qualities.
The New York Times earlier reported Systrom and Krieger's departure. The founders confirmed their decision in a blog post, although Facebook didn't have a comment on the tension.
"Kevin and Mike are extraordinary product leaders and Instagram reflects their combined creative talents," Zuckerberg said in a statement. "I've learned a lot working with them for the past six years and have really enjoyed it."
Krieger and Systrom built Instagram and sold it to Facebook for $715 million six years ago. When the deal was announced, the company had only 13 employees and 30 million registered users. Now more than 1 billion people use the app monthly, and it is the main source of advertising revenue for Facebook outside the social network's main news feed. A Bloomberg Intelligence analysis in June said Instagram is worth more than $100 billion.
"We're planning on taking some time off to explore our curiosity and creativity again," Systrom said in a statement on the Instagram blog. "Building new things requires that we step back, understand what inspires us and match that with what the world needs; that's what we plan to do."
While Facebook has weathered scandals on privacy, fake news and election interference, Instagram's brand has remained mostly untarnished, and continued to quickly add users. With more than 2.2 billion users, Facebook is running out of people in the world to sign up for its social network, and can only push so many advertisements into its news feed. That means it has become increasingly dependent on the standalone photo-sharing app for its future.
Instagram is on track to provide Facebook with $20 billion in revenue by 2020, about a quarter of Facebook's total, Ken Sena, an analyst at Wells Fargo Securities, wrote to investors earlier this year.