The US Securities and Exchange Commission has reportedly said that car-maker Tesla and Chief Executive Elon Musk had agreed to pay $20 million.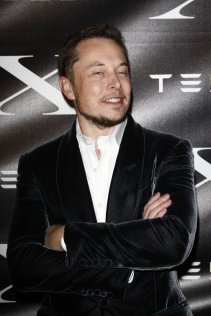 According to a report by Reuters, the settlement that will also see the billionaire step down as chairman after a tumultuous two months for the company
However, the report noted that Musk will remain as chief executive under the settlement over tweets he posted on 7th August about taking the company private.
SEC chairman says Tesla settlement in 'best interests' of shareholders
The SEC alleged in a lawsuit that the tweets about financing for a go-private plan he abandoned just weeks later had no basis in fact, and said the market chaos that ensued hurt investors.
Musk is now required to step down as chairman of Tesla within 45 days, and he is not permitted to be re-elected to the post for three years. Tesla is required to appoint two new independent directors to its board.
The settlement saw the SEC pull back from its demand that Musk be barred from running Tesla, a sanction that many investors said would be disastrous for the loss-making electric carmaker.
The SEC charged Tesla with failing to have required disclosure controls and procedures for Musk's tweets. The SEC said the company had no way to determine if his tweets contained information that must be disclosed in corporate filings, or if they contained complete and accurate information, Reuters reported.
Neither Musk nor Tesla admitted or denied the SEC's findings as part of the settlement. Tesla did not immediately respond to a request for comment and Musk could not immediately be reached for comment.