In a compelling panel discussion taking place at GovTech Innovation Awards 2020, government thought-leaders will examine how emerging technologies will reshape the next digital decade.
Technology is moving at an unprecedented pace, challenging even the most innovative organisations and government entities to keep up with its changes.
Artificial Intelligence (AI), Blockchain, Internet of Things (IoT) and Big Data & Analytics have reshaped the way businesses operate, create products and services for their customers, and engage with their workforce and partners.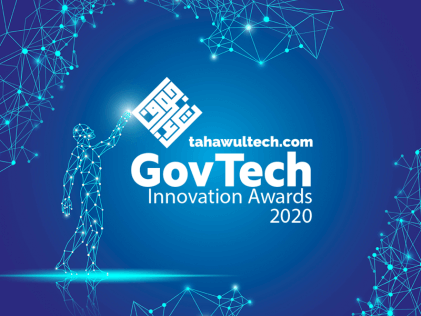 In the panel discussion titled "The Next Digital Decade", esteemed panellists within the government sector will examine how emerging technologies are disrupting major industries and reshaping society.
The panellists will discuss what challenges and opportunities emerging technologies will pose for the public and private sector, and how to leverage them in order to survive and strive in the Fourth Industrial Revolution.
The number of connected devices within IoT has officially surpassed the number of human beings on the planet, and it is expected to reach 20.4 billion by the end of the year. Moreover, with the advent of 5G, citizens will be more "connected" than ever before and will expect governments and organisations to understand their needs before they even arise.
Government entities play a key role in ensuring they foster an innovative environment and create an ecosystem which allows these technologies to flourish as part of their effort to enhance the lives of its citizens and communities.
The GovTech Innovation Awards, hosted on March 24th at the Ritz Carlton, Dubai, will celebrate the government entities and individuals that have shown remarkable vision and leadership to help businesses navigate their way through the digital disruption that has been caused by the advent of the Fourth Industrial Revolution.
If you're interested in nominating a government entity or individual for an award then please click on the following link: https://www.tahawultech.com/events/govtech-innovation-awards/
The deadline for nominations is March 9th.