CNME Editor Mark Forker spoke to Juan Colina, Regional Director, Corning Optical Communications, Middle East, to find out its aspirations for 2020, the role it is playing in the acceleration of 5G – and how the next five years will be defining for internet performance in the UAE.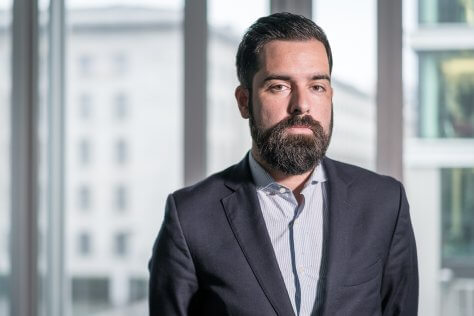 Corning is key player in terms of facilitating the demand for higher data speeds from telecommunication providers. Can you give us a brief overview of Corning, in relation to both its market visibility in the region, and its overall growth in 2019?
2019 has been a stepping-stone for Corning globally, and for the region. We have done some innovative work with our partners around data centers and internet penetration over the last year. We have our gears ready for 2020, and we believe the next 4-5 years are going to be very defining for internet performance, with the roll out of 5G in the region. We have already seen some breakthrough work over the last few months in the UAE.
Etisalat recently achieved over 3.1Gbps download throughput over its 5G Stand Alone, SA, network. Prior to that, in October 2019, Etisalat successfully completed the first end-to-end 5G SA call in the UAE, becoming the first operator globally to achieve this milestone, which is a fantastic achievement. IDC also recently released a study which showed that UAE has the fastest download speed in the region. All these developments are indicative of the growth we are expecting to see in the coming years.
Microsoft's new datacenters in Dubai and Abu Dhabi is expected to accelerate the transition of enterprises towards public cloud. What impact is this development going to have in terms of Corning's existing business portfolio?
The largest hyperscale and cloud companies are in the process of enhancing their capacity and service and therefore, they have increased need of datacenters in the region. Corning, as a leader in that area, is ready to support this growth.
This surge comes with many requirements around data privacy, speed, latency and reliability which Corning has the expertise to support on. Corning also has extensive expertise in interconnecting huge data centre facilities and a set of solutions to meet the demands.
The unique RocketRibbon™ cable design with ribbon sub-units that are easy to manage, identify, and trace, is making a significant impact on cable deployments for large-campus DCI (data centre interconnects). My point is that Corning's long lasting professionalisation and innovation allow us to offer data center solutions providing the four fundamental benefits a cabling infrastructure must address – reliability, manageability, scalability and flexibility while lowering TCO and increasing ROI and in the current business environment that makes a difference.
The proliferation of connected devices is growing exponentially. What trends do you see developing around this surge in the connectivity of devices?
One of the main trends that we are monitoring closely is the amount of connectivity that will happen at the edge of the network, which is mainly driven by latency and data intensive applications like IoT and connectivity in smart cities.
The surge in connected devices is driving computational power to be closer to the end users. This means that data centers need to be closer to the consumer too, in places it hasn't been before, thus making them smaller in size with increased density and growth enabled.
Moreover, the region, especially the UAE, is really driving 5G adoption. For instance, the first 5G call which happened through Etisalat. So we can expect to see a lot of firsts from the region when it comes to 5G, and these experiences and learnings will be shared with the rest of the world to take into consideration as they push 5G in their own countries.
Corning is a real leader in the communications industry. However, what do you think differentiates the company from its rivals?
I would say we approach our work from another perspective. Our corporate mindset is mostly centered around topics like innovation, expertise, quality. We keep track on the bigger picture, and we are aiming to drive ongoing improvement of performance.
A key differentiator is how we address challenges with our customers. Each region has intrinsic challenges specific to their local environment, which cannot be solved through a common approach. We have the benefit of bringing global expertise and adapting this to the local needs. Moreover, we're able to bring these solutions across the entire optical portfolio, which means we can serve the diverse needs of our customers.
What are your main goals and objectives for 2020?
In 2020 and in the next five years, we can expect to see a lot of adoption in the region in terms of data center build and 5G. Corning, with our global expertise and innovations, wants to support our customers in their growth around these areas.
The region is moving fast towards advanced digital services and next-generation networks. As a leader in the industry, we would naturally like to be at the forefront of the process. Our regional goals align with the overall goals of the company and therefore we are looking for growth and expansion and we are confident in our ability to achieve that.