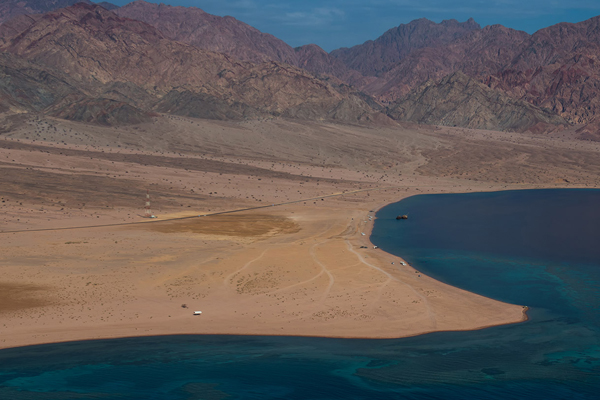 NEOM, the futuristic city announced by Saudi Arabia close to a year ago, will reportedly see its individual airport constructed near the Kingdom's Tabuk area.
According to local media reports, NEOM airport will be situated 10 kilometers from Sharma and 75 kilometers from Daba. During its early stages, it will be coordinated with Prince Sultan City.
The airport is expected to feature a runway of 3,757 metres long at 151 degrees on one side and 331 degrees on the other, as per the local reports.
At the International Civil Aviation Organisation, the airport's code is registered as OENN.
Part of Saudi Arabia's 2030 vision to diversify its economy and become a pioneering international model, NEOM is located adjacent to the Red Sea and the Gulf of Aqaba and near maritime trade routes that use the Suez Canal.
Announced in October last year, the NEOM project focuses on several industries such as water and energy, food, media, advanced manufacturing, biotechnology and entertainment.
"NEOM will attract private as well as public investments and partnerships. NEOM will be backed by more than $500 billion over the coming years by the Kingdom of Saudi Arabia, the Saudi Arabian Public Investment Fund, local as well as international investors," said Saudi's Crown Prince Mohammed bin Salman.
In an interview with Bloomberg, Prince Salman said the mega city will be due to open for business by 2025, "with limited operations expected as early as 2020."
He added, "Artificial intelligence and the Internet of Things will combine to offer a lifestyle not available anywhere else. Your medical file will be connected with your home supply, with your car, linked to your family, linked to your other files. And the system develops itself in how to provide you with better things."
Recently, Saudi Arabia and Egypt have reportedly signed an agreement to set up a $10 billion joint fund to develop the Kingdom's upcoming mega city.