Global tech supremos will make their way to Dubai to participate in the region's first "Kaggle Days", a two-day global competition that is organised by Google-owned Kaggle and LogicAI.
An online data scientists community comprising more than 1 million users, Kaggle Days has partnered with Dubai Police to host this edition during Ai Everything, which runs from 30th April – 1st May 2019 at Dubai World Trade Centre.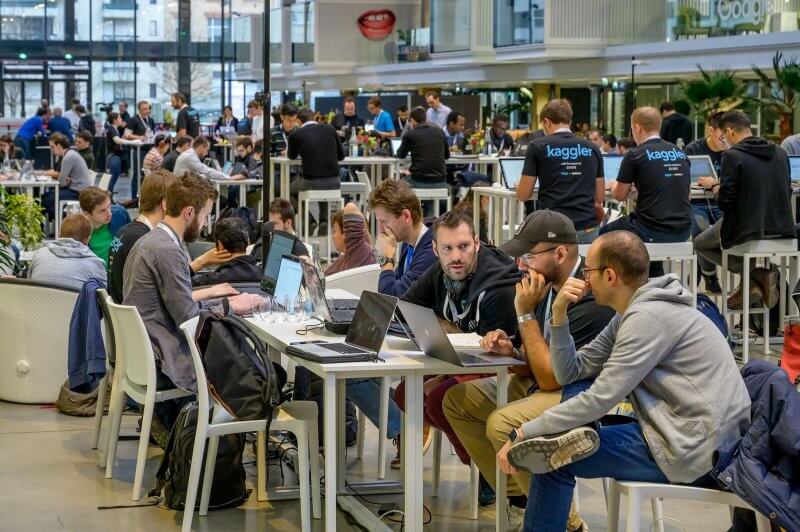 More than 150 global data scientists and machine learning enthusiasts, many from the UAE, including the world's elite Grandmasters and Masters – will partner with the Dubai Police and Dubai Police Scientists Council to build solutions aimed at elevating the city's position as one of the safest, smartest and happiest places in the world.
The competition features some of Kaggle's leading data scientists. Six of the top 20 Global Grandmasters – a status that is earned through contributions and competitions – are set to participate.
Taking to the stage, Dubai Police is set to host an AI workshop in partnership with LogicAI, a Warsaw-based information and technology start-up firm and creator of Kaggle Days. Its members will concentrate their combined intelligence on issues that unlock immeasurable benefits for society and apply their data science and machine learning expertise to some of the most pressing issues that are critical for the enhancement of the safety and security of Dubai's residents.
"Our journey into the future has already begun with investments to build capabilities and adopt frontier technologies in our mission to become the smartest police force in the world. Artificial Intelligence solutions built for Dubai will put us at the forefront of law enforcement innovation and enable us to augment our community's happiness. By collaborating with Kaggle – a leading community of exceedingly talented data scientists – and LogicAI, we hope to add new capabilities to our portfolio that will further cement our role as a leader in this space and ultimately make Dubai one of the safest, smartest and happiest cities in the world," said Major Dr. Rashid Hamdan Al Ghafari, Chairman of the Dubai Police Scientists Council.
The Ai Everything Summit will also feature the Supernova Challenge. With a pool of prizes worth US$100,000, more than 45 submissions were received from 20 countries – including the United States, United Kingdom, Germany, France, Singapore, Russia, Saudi Arabia and the UAE. Over 20 shortlisted start-ups will now descend on Dubai to win recognition on the world stage. The Summit will also offer ample opportunities for startups to exhibit their most impressive tech innovations.
The event will also feature the Ai Everything Brave Awards, which will recognise the most innovative AI applications. The Awards programme has reportedly received more than 60 submissions from over 15 countries received already in its inaugural edition.
"Ai Everything is more than just a singular event – we are creating and enlarging the community that will shape the future application and impact of AI. Governments and businesses need to equip their employees with the latest in AI knowledge, and individuals need to take a proactive approach to their own upskilling efforts. Ai Everything will set the foundation for upcoming AI workforce transformation through the year's largest and foremost opportunity to interact up close with the world's leading AI experts, collaborate though interactive and immersive learning workshops, and chances to launch disruptive innovations through an array of competitions," said Trixie LohMirmand, senior vice president, Events Management, DWTC.