Al Ain Zoo has launched a new mobile app and website as it celebrates its Golden Jubilee this year.
The two new platforms will enable users to access the zoo's online services, such as planning a visit and purchasing tickets. In addition, it gives users insights and information about the knowhow of conserving nature and wildlife, which is considered the zoo's main objective.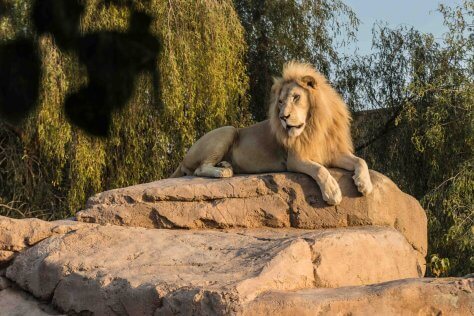 Omar Yousef Alblooshi, Director Marketing and Corporate Communication, said, "The mobile app and the website are essential sources of information that users can access at any time to get reliable and accurate information and help them make the best of their visit. The two platforms have been designed to achieve institutional excellence and meet the smart requirements of the Abu Dhabi Government while maintaining our unique corporate identity."
The website features new services such as live chat with customer service, voting, surveys, and rating experiences. These new services will allow the zoo to improve customer and visitor satisfaction and will help to find out more about their expectations and ideas.
The mobile app has a range of new features that will help users create a memorable experience, such as following the interactive map while walking around the zoo, receiving events notifications, or taking photographs with special filters and backgrounds.
In addition, the mobile app has a function to request a shuttle service from designated spots at the zoo, as well as games, puzzles and information that introduces users to wildlife and the different types of animals found in the zoo.
The mobile app allows its users to create a unique profile to keep track of updates and to interact with them. There is also an "SOS" feature, designed to share and track the location of family members and to keep users alerted in case of emergency.