Artificial intelligence technology will be a base for many vital activities of future societies, says Omar bin Sultan Al Olama, Minister of State for Artificial Intelligence.
The AI minster also stressed that the data sector will significantly contribute to the future of the UAE economy.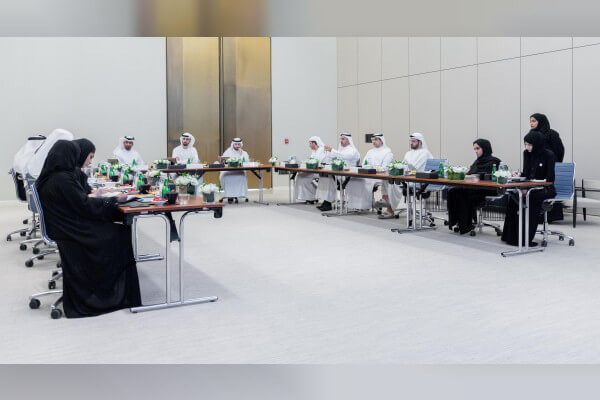 The Minister's remarks came during the fourth meeting of the UAE Artificial Intelligence and Blockchain Council, hosted by Ajman. The meeting was headed by Al Olama, in the presence of several officials and directors of federal and local government entities, WAM reported.
Promoting investment in this rapidly evolving global economic sector comes as part of UAE plans to celebrate the export of the last barrel of oil in 50 years.
"The Government of the UAE is working to achieve its future strategic objectives. It strives to employ the AI sector as the main source of a diversified and sustainable knowledge economy, through the development of innovative practices and scientific uses of AI technology tools and enhancing cooperation among all parties to employ them in the development of government services and private sector performance. This contributes to achieving the objectives of the UAE Vision 2021, and the establishment of the future model of the UAE 2071," said Al Olama.
The meeting agenda covered key challenges and recommendations proposed to standardise data collection by the Data Committee within the Council. These included preparing qualified human resources, establishing a unified database, and defining data classification standards, as well the mechanism of coordination of efforts and the exchange of experiences between different entities by establishing a joint team.
The participants also stressed the need to follow up the implementation of the recommendations of the Data Committee, by speeding up the development of data collection for AI technology and digital transactions, to promote the UAE as a leading center for data in the region.
The participants reviewed the recommendations of the previous meetings, the results of the UAE AI Camp, the AI Programme, as well as events and other initiatives.
Proposed recommendations for the development of cybersecurity and risk management infrastructure in the UAE, were also discussed during the meeting in a bid to keep abreast of the challenges of electronic security and raise awareness among all parties about the importance of these aspects.
During the meeting, council members also reviewed the Ajman Digital Heroes Programme, the first of its kind in the UAE. It focuses on the inclusion of AI and robotics in curriculums, beginning with Ajman Academy. It targets students from the sixth to twelfth grades to enhance their skills in using modern technologies, prepares them to enter local and international competitions, and guides them in their future disciplines and careers. The Programme includes four courses: Artificial Intelligence, Renewable Energy, Robotics and Electronics.