Dubai Municipality announced a partnership with Dell Technologies to incorporate disruptive innovation and future technologies as part of its 'Smart Transformation' strategy. This collaboration is a step towards amplifying the benefits of digital transformation initiatives that Dubai Municipality is implementing with the aim of delivering advanced services and solutions with speed and efficiency and is in line with the Government of Dubai's ambition to become a digital ready city of the future.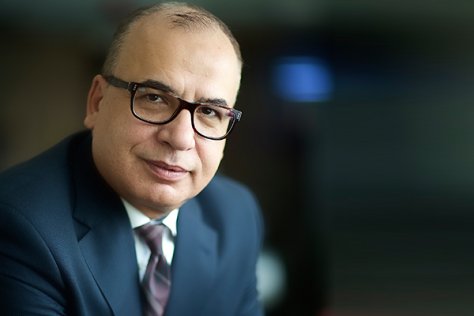 Believing ICT to be a core building block to help achieve this vision, Dubai Municipality took the first step towards its transformation journey by modernising its existing technology infrastructure by implementing advanced software-defined solutions and building the foundation to support a private cloud environment. Powered by the VMWare cloud foundation on Dell Systems, the Municipality's new private cloud platform is a future-proof architecture that offers high performance, modular computing, storage and networking infrastructure with an end-to-end automation that is required to drive the modern enterprise.
Faced with the challenges of rapidly increasing workload, streamlining administrative and IT processes as well as the requirement to manage, store and protect data, Dubai Municipality was looking to create a modern, future-ready environment that education institutions need to stay ahead of the curve. The digital agenda of the entity involved modernisation of IT infrastructure and enhanced proactive security frameworks to deliver greater business agility and a more flexible, programmable approach to managing data services. By moving from a traditional IT environment, Dubai Municipality will be able to initiate projects faster, capitalise quickly on new capabilities and revenue opportunities with the introduction of a range of smart cloud-based services and respond nimbly to customer requirements.
As Dubai Municipality continues its digital transformation journey with Dell Technologies, plans are set to develop an end-to-end smart platform that uses advanced technology solutions based on predictive analytics and Artificial Intelligence (AI) to harness the power of data. This in turn will allow the Municipality to roll out new services that can be integrated seamlessly into the daily lives of citizens, for maximum efficiency and the best customer experiences.
Dawoud Al Hajri, Director General of Dubai Municipality said: We believe that digital transformation is key to accelerate innovation and meet the ever-evolving needs of our customers and citizens alike. As an entity responsible for driving innovation-led initiatives across the city to enhance delivery of smart services and optimise use of resources, we needed an IT foundation that met the mandate for accelerated service excellence. Therefore, our strategy was to leverage advanced technology solutions that can enable us to transform our IT environment, power our operations and performance and deliver efficient customer services. In line with this, we chose Dell Technologies' solutions to help us develop a world-class, advanced technology platform that will help automate our processes and increase operational efficiencies to provide our citizens with smart services. We look forward to working closely with them to help achieve the vision of our wise leadership and the Smart Dubai 2021 strategy that aims to put Dubai on the forefront of digital government innovation."
Mohammed Amin, Senior Vice President, Middle East, Russia, Africa and Turkey at Dell Technologies, added: "Now more than ever, major innovation is taking place in cities and countries around the world with the objective to enhance citizens' lives and enhance public sector services. This is because digital transformation is shifting the paradigms of how governments operate and the opportunities it offers, ultimately leading to rapid economic growth. Hence, we are thankful that Dubai Municipality shared their vision with us and have selected us as their technology partner of choice. By selecting Dell Technologies' solutions, Dubai Municipality has not only established a world-class technology platform that will help meet the current demands of the city, but also leveraged advanced technologies that will contribute to their mission of being a future-forward entity. We are proud to partner with Dubai Municipality and in providing them with the disruptive technologies required to ultimately build Dubai as a global, digital economy of the future."