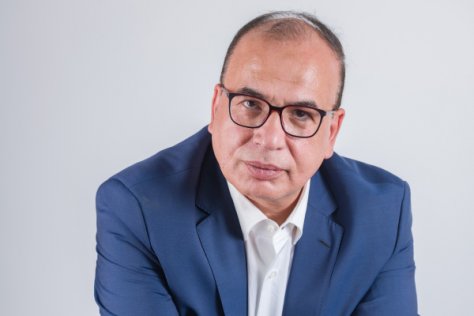 Mohammed Amin, Senior Vice President at Dell Technologies, believes AI is going to be the future and firmly believes that the technology has the power to completely transform major industries on a global scale.
Amin was speaking to 60 Minutes at GITEX Technology Week when he highlighted the recent MoU the technology leader signed with the UAE Minister of AI, Omar Sultan Al Olama.
According to Amin the primary objective of the collaboration is to ensure the UAE can provide training for the next-generation in order to fully seize the opportunities presented by AI.
Amin said, "We signed an MoU with the Minister of AI to provide training for local talent to become proficient with AI technologies. At Dell we fully believe that AI is the future and it will transform industries as we now know them."
The UAE government has adopted a progressive approach to AI and recognise the important role the technology is going to play in the continued evolution of our digitally-centric society.
Amin added, "We're doing a knowledge transfer through this MoU and we're excited to be playing such a key role in ensuring the UAE develops the right talent needed for disruptive technologies like AI."
Amin is one of the most decorated IT leaders in the Middle East and has been the figurehead for the company in the region for years. He understands more than most the value and importance of an event like GITEX.
Amin said, "GITEX is a very important regional event and with Dell Technologies having operations all over the Middle East it is very important for us to be present at this symposium in order to meet with all our existing customers and prospects. It also provides us with the perfect platform to discuss our digital transformation plans and where we're going with our new technologies and how we're going to be a good corporate citizen to this region."
Amin added that Dell were displaying a wide range of new products and solutions at GITEX, but we're also signing some very important MoU's later in the week with companies from the Telecommunications, Government and Education sector.
As aforementioned above, Dell Technologies is already playing an important role in relation to helping the government achieve its AI goals, but it is also engaged in a very proactive way with the UAE Vision 2021 initiative.
The charismatic Dell SVP said, "We've been engaging with the government regularly in terms of how we can contribute to the UAE Vision 2021. As a technology leader we can obviously being a lot of knowledge, skills and expertise to the table. We've talked extensively to them about blockchain technology and have looked at ways we can deliver smart contracts."
Amin said that blockchain has the technological power to emphatically reduce the time of a typical contractual process between governments.
He added, "We're aiming to cut the contractual process from 60 days to 6 minutes by harnessing the capabilities presented by blockchain technology. Blockchain greatly enhances agility for enterprises and this will only result in increased investment opportunities in the region."