Forrester Research has named global cybersecurity firm, CrowdStrike, as a Leader in "The Forrester Wave: Endpoint Security Suites (ESS)", Q3 2019 report.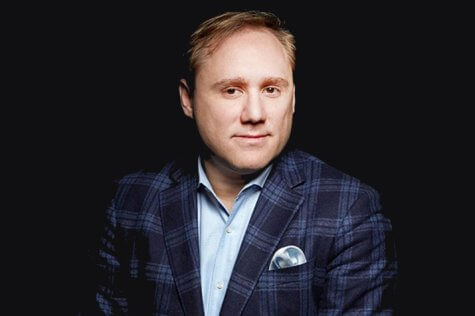 CrowdStrike received the highest ranking of all vendors in the Strategy category and achieved the highest scores possible within 17 of the criteria. According to the report, "CrowdStrike has the most fully featured endpoint security suite with an EDR lineage."
As today's security leaders look to integrate threat prevention, detection and response in the increasingly complex threat landscape, it's critical that solutions extend visibility and offer flexibility in a variety of changing IT environments. As such, Forrester's research assessed vendors on a weighted scale that ranks capabilities across multiple categories, with a score of "5.0" being the highest.
CrowdStrike Falcon received a 5.0 across 13 of the 19 criteria within the Current Offering category.
CrowdStrike received the highest score possible in the following criteria: malware prevention, attack remediation, detection efficacy, user experience impact, external integrations and mobile.
CrowdStrike also received the highest score possible in every sub-criteria within the Threat Detection criterion, receiving a 5.0 in: malicious behaviour protection, threat hunting, behavioural analysis and threat intelligence.
In its assessment, Forrester states, "Most EDR tools are increasing their native support for threat prevention technologies but CrowdStrike has managed to outpace the other EDR players and, based on its recent IPO, is now one of the largest overall endpoint security suite vendors. Its cloud-based Falcon platform was one of the first to offer direct technology-sharing partnerships through an open app marketplace, giving buyers the ability to extend endpoint capabilities quickly and directly through the console. This has positioned the company with one of the most active third-party development communities around their endpoint platform."
"Being named a leader in the Forrester Wave for ESS, as well as being ranked highest in the Strategy category clearly demonstrates, in our opinion, that CrowdStrike is leading the market in defining next-generation endpoint security," said Dmitri Alperovitch, Chief Technology Officer and co-founder, CrowdStrike. "Legacy and newer security vendors are being disrupted by CrowdStrike because of their inability to make the necessary conversion to the cloud. Only a highly scalable, cloud-native solution such as Falcon can deliver on its promise to stop breaches. We believe this analyst report is yet another third-party validation that CrowdStrike continues to separate itself from the pack with our game-changing cloud-native technology that stops breaches."