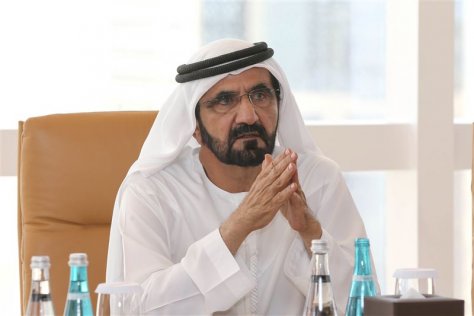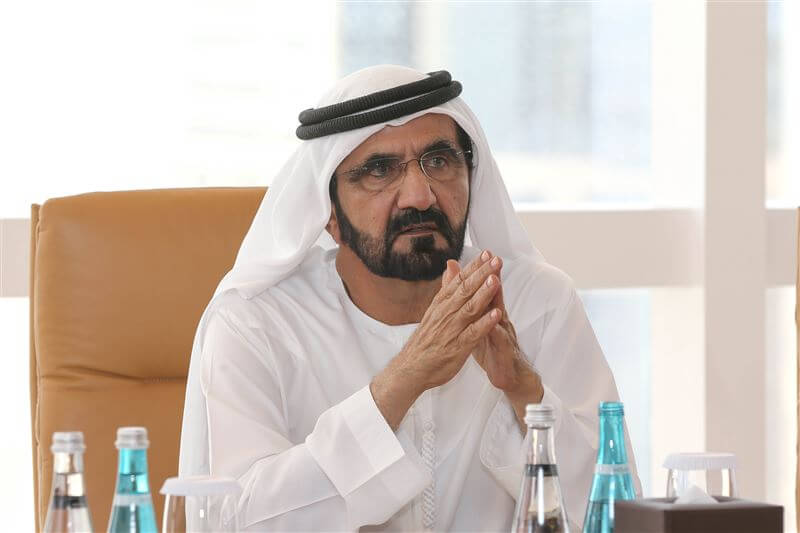 The Vice President, Prime Minister and Ruler of Dubai, Sheikh Mohammed bin Rashid Al Maktoum, stated that the UAE has decided to share, with the world, its efforts to shape the future and foresee its developments and challenges, by finding practical solutions that will improve the quality of peoples' lives and match the level of social expectations.
He made this statement while attending some of the activities of the UAE Strategy for the Fourth Industrial Revolution, 4IR, organised by the Ministry of Cabinet Affairs and the Future.
Sheikh Maktoum bin Mohammed bin Rashid Al Maktoum, Deputy Ruler of Dubai, and Mohammed bin Abdullah Al Gergawi, Minister of Cabinet Affairs and the Future.
The programme aims to improve the capacities of Emiratis to implement the UAE 4IR Strategy to support the country's efforts to employ advanced technologies and turn future challenges into opportunities and achievements.
Sheikh Mohammed said that the UAE Government is exerting all efforts and employing the technologies of the fourth industrial revolution in shaping the future, as well as finding innovative solutions to the challenges facing the country's development sectors, to achieve the nation's future vision of making the UAE among the most advanced countries in the world, the largest working lab for shaping the future, and a centre of the fourth industrial revolution.
"It is a long journey full of challenges, which requires combined efforts and national energies. The UAE is relying on its citizens to continue this journey, and it will provide them with the necessary tools and working mechanisms to adopt future technologies and advanced sciences, as well as everything required to successfully go through this experience and achieve it, through a clear path towards the future," he added.
"We started this when we launched the Fourth Industrial Revolution Strategy, which is a new era of government work, and we are currently looking forward to developing it and maintaining its sustainability. We are aware that this requires developing the skills of our government working team, and we are expecting all its members to intensify their efforts to achieve the required progress for the government of the future," Sheikh Mohammed continued.
He went on to say that employing the technologies of the fourth industrial revolution and the tools for empowering communities and finding innovating solutions to their challenges is a crucial achievement for the UAE and a primary driver of its efforts to shape the future and improve government work, which will help achieve better outcomes and promote the country's position among the world's leading nations.
The programme highlights the sectors covered by the strategy, as well as the concepts of the fourth industrial revolution and how to develop them while providing its participants with the mechanisms and tools to discover related opportunities and challenges, the required skills and knowledge, and how to provide services and support the implementation of the strategy.