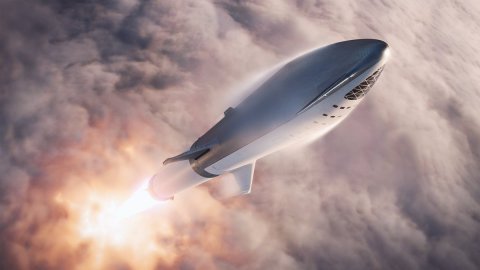 SpaceX has reportedly named the first passenger for its forthcoming Big Falcon Rocket (BFR) spacecraft, headed around the moon in 2023.
Yusaku Maezawa, the 42-year-old billionaire founder of Japan's colossal online fashion mall, Zozotown, will fly around the moon on a mission that will take four or five days in total, SpaceX CEO Elon Musk announced on Monday.
I choose to go to the moon, with Artists. #dearMoon https://t.co/ivMypEcWBZ

— Yusaku Maezawa (MZ) 前澤友作 (@yousuck2020) September 18, 2018
The mission, which is currently planned for 2023, will mark the first visit to the Moon by humans since Nasa's Apollo 17 landing in 1972.
The company said the flight represented "an important step toward enabling access for everyday people who dream of travelling to space".
According to Maezawa, he would invite six to eight artists from around the world to join him as he blasts into space on board the SpaceX rocket in five years.
"They will be asked to create something after they return to Earth. These masterpieces will inspire the dreamer within all of us," he said in a press conference.
Only 24 humans have visited the Moon – all of them Americans. Some of the Apollo missions orbited without landing, as this one will.
However, this launch will rely on a rocket that hasn't been built yet, and Mr Musk has said: " "It's not 100% certain we can bring this to flight."
In 2017, Musk announced that he would be sending two paying passengers on a loop around the Moon – which was to have launched as early as this year.