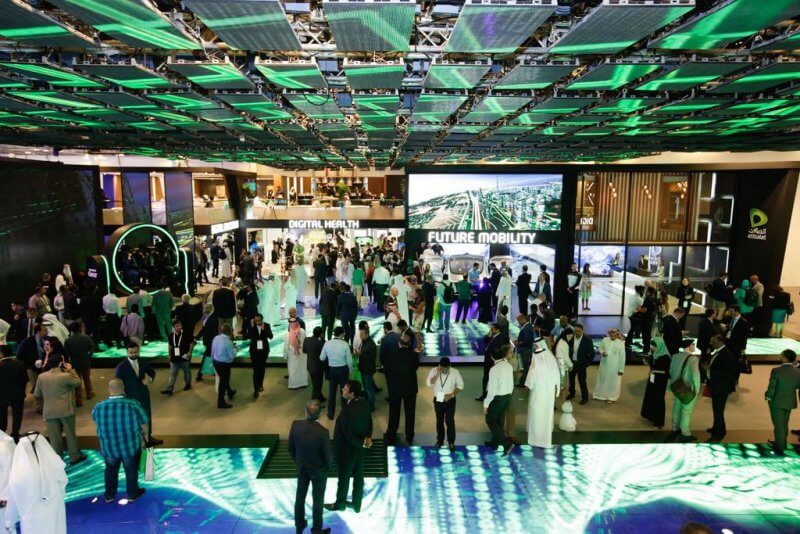 Bigger and better over the last four decades, GITEX Technology Week is scheduled to take place from 14th to 18th October this year, continuing its aim to be a venue of firsts.
Inherent to Dubai's DNA, the 2017 exhibition featured several launches that were the world's first, according to the organiser.
From firefighting drone, autonomous electric truck, second Generation 3D printed humanoid robot, water-resistant BlackBerry and Microsoft's AI innovations; the exhibition introduced it all for the first time globally.
According to a report by research firm Gartner, the total market value of the MENA tech sector is expected to be worth $168.8 billion by 2020. From this statistic, it is evident that the region will be a strategic and critical market for many technology providers.
Last year at the show, Alaa ElShimy, managing director and vice president, Enterprise Business, Huawei Middle East, said, "As a gathering of the region's ICT government and enterprise ICT leaders, GITEX is an ideal platform to showcase our latest business-driven ICT infrastructure that empowers organisations to deliver value across a range of vertical sectors that are most relevant to the Middle East."
Attendees can look forward to 24 dedicated exhibiting zones, which includes artificial intelligence, smart home, smart workplace, future transportation and blockchain, among others, at this year's event.
Additionally, they will have access to over 100 hours of content covering nine industry verticals in thought-provoking conferences during the five-day event.
In this edition, attendees can also connect with the buyers from across the globe, even before the event begins, through its new portal. According to the organiser, this helps plan meetings in advance and "start clocking in the ROI from the moment you register."
Stay tuned with tahawultech.com to know the latest updates around GITEX Technology Week 2018.