Sharjah Investment and Development Authority (Shurooq) signed an exclusive partnership agreement with Abu Dhabi's Injazat Data Systems to introduce the latter's services in the Emirate of Sharjah.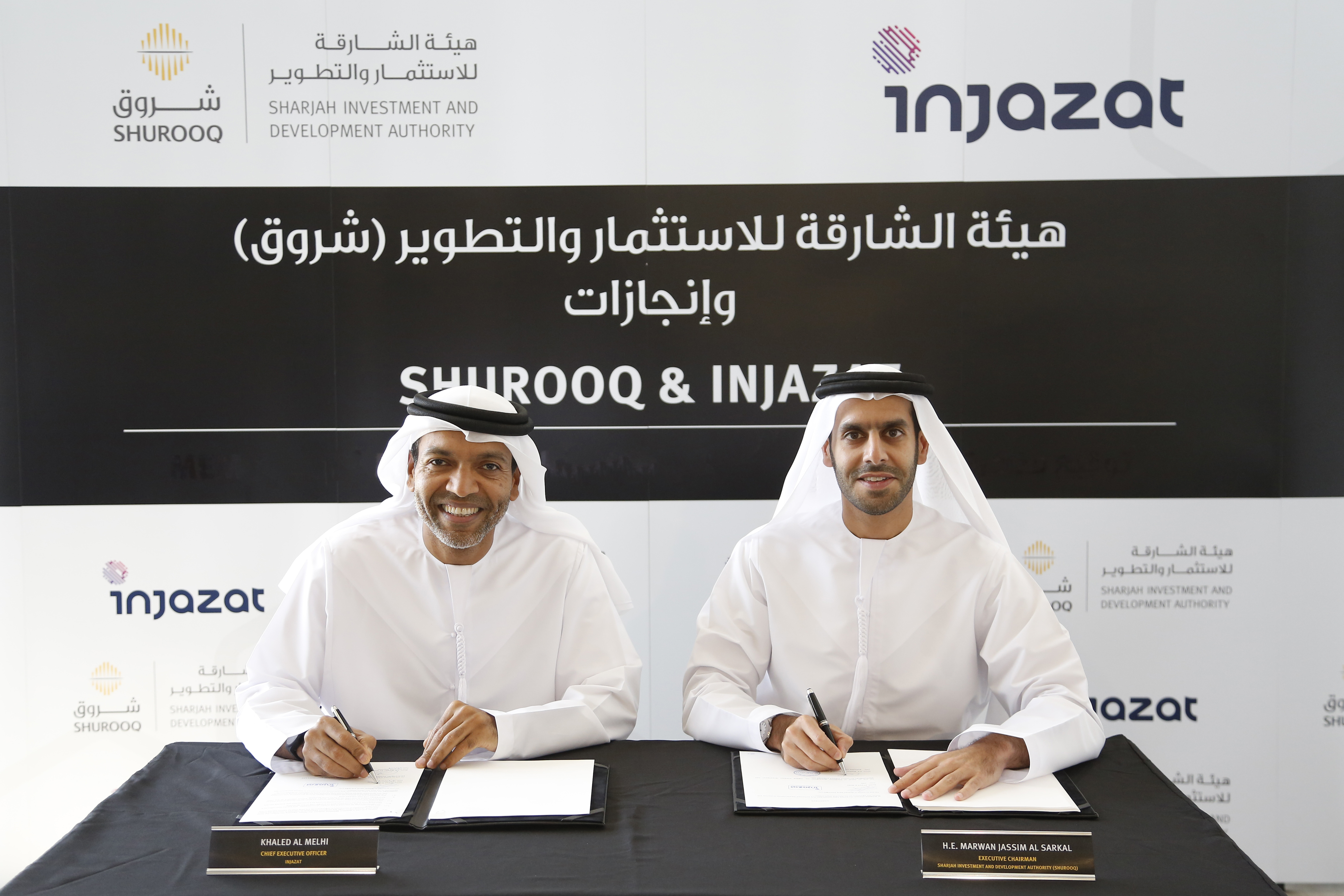 As part of the agreement, Shurooq will promote Injazat – a wholly owned subsidiary of Mubadala, the investment arm of the Abu Dhabi Government – to potential private, public and banking clients and facilitate introductions with a view to strengthening the company's presence in Sharjah as the emirate continues its digital transformation strategy.
Injazat will be looking to support Sharjah businesses through its technology products and infrastructure services, as well as in an advisory capacity and system implementation.
The agreement was signed between Shurooq's Executive Chairman Marwan bin Jassim Al Sarkal and the Injazat CEO, Khaled Al Melhi at the 1971 Design Space at Flag Island in Sharjah.
Al Sarkal said, "Sharjah is experiencing an unprecedented digital revolution in the delivery of world-class services to private sector businesses, government departments and the emirate's residents. AD Injazat will complement the Emirates digital transformation vision and will play a strategic role in introducing its expertise in the local technology sector."
The relationship follows the establishment of an Injazat sales office at Emirates Towers in Dubai last month, which enables the company to capture the booming market for cloud and digital transformation services in the city, and support the UAE Government's vision for a digitally led future.
Khaled Al Melhi said, "We view our work with Shurooq as a milestone in the continued digitization of the UAE at a national level. Sharjah is also a key market for Injazat as the emirate's development requirements represent an opportunity for Injazat's leading-edge services across the public and private sectors. Technology is an essential aspect of any modern economy, enabling rapid widespread growth and development."