The Mohammed bin Rashid Space Centre, MBRSC, has announced that nine candidates have qualified for the final evaluation phase of the UAE Astronaut Programme.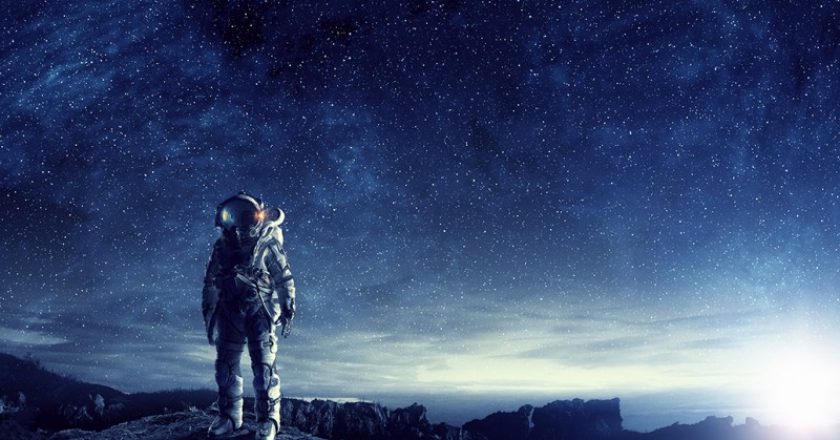 The programme aims to train and prepare a team of Emiratis to be sent to space for various scientific missions. This supports the intensive preparations to send the first Emirati and Arab astronaut to the International Space Station, ISS, in April 2019.
The nine candidates, who have passed the one-to-one interviews in the MBRSC out of the 18 candidates, will undergo an intensive assessment in Russia by experts from Roscosmos. After that, the UAE will be choosing the first Emirati astronaut corps of four Emirati astronauts based on the comprehensive evaluation for each candidate.
The tests will be conducted by experts from Yuri Gagarin Cosmonaut Training Centre and will include intensive medical and physical tests for each candidate to ensure they are ready for special space-related training. This may extend up to 14 days for each candidate.
Speaking on the announcement, Yousuf Al Shaibani, Director-General of the MBRSC, said, "The last phase of the evaluation process for the nine candidates will be a major step for us to choose the best candidates who will represent the UAE in space and carry out space exploration missions and scientific research to benefit humanity. This supports the objectives of the UAE Astronauts Programme, as well as the directives of His Highness Sheikh Mohammed bin Rashid, to build national capabilities in space science and take this sector to strategic levels."
Recently, the UAE, represented by the MBRSC, and Russia, represented by the Russian Space Agency Roscosmos, signed an agreement to send the first Emirati astronaut to participate in scientific research in a Russian space mission to the ISS, aboard a Soyuz-MS spacecraft.
Two astronauts from the Emirati corps will be trained in Russia, one primary and one backup. One of them will be joining a crew of Russian commander and an American astronaut in Soyuz MS-12 spaceflight which is planned to launch to ISS in April 2019. The others will receive extensive training for future long duration space missions.
The Programme was launched by Sheikh Mohammed bin Rashid Al Maktoum, the Vice President, Prime Minister and Ruler of Dubai, and His Highness Sheikh Mohamed bin Zayed Al Nahyan, Crown Prince of Abu Dhabi and Deputy Supreme Commander of the UAE Armed Forces, as part of the UAE National Space Programme.