Authors Dr. Saeed K. Al Dhaheri and Ranjit Rajan have collaborated with Smart Dubai to publish a book on the digital transformation of the UAE.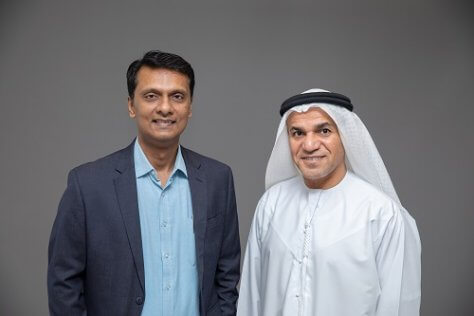 The book titled, Digital Nation: How the United Arab Emirates is building a future based on tech innovation, was officially launched at the 39th GITEX Technology Week in October 2019. It delved into the UAE's ongoing digital transformation journey, which is driven by harnessing disruptive technologies, such as artificial intelligence (AI) and digital innovation.
Dr Aisha Bint Butti Bin Bishr, director general, Smart Dubai Department, said, "At Smart Dubai, one of our key priorities is establishing Dubai and the UAE as a global benchmark for smart transformation. We consistently look forward to partnering with projects such as the Digital Nation to expand our regions' knowledge-sharing efforts with the world. I am confident the Digital Nation will act as an important guide for other cities and nations planning their respective digitisation strategies".
The book offers insight into the groundbreaking vision and innovative plans, experiences, successes and challenges of the country along this journey. The story of how the UAE pursues its digital vision and strategy to execution has lessons for leaders, executives and innovators around the world in this era of digital transformation.
Digital Nation talks about how the current achievements are based on several decades of concrete successes on the economic and social fronts. Featuring interviews with over twenty senior leaders from the private and public sectors, including those from Smart Dubai, RTA, Etisalat, Dubai Future Foundation, IBM, Dubai Police, Emaar and more, the book showcases the UAE's triumphs and challenges as it leads the charge towards a digital future.
Radio presenter and host of Dubai Eye's Business Breakfast Richard Dean said: "Digital Nation parachutes the reader straight into the inner circle of the UAE government. There's the bigger picture including the UAE Strategy for Artificial Intelligence, plus deep dives on key subjects, from digital policing to fintech finance. A must-read for anyone doing business in the UAE."