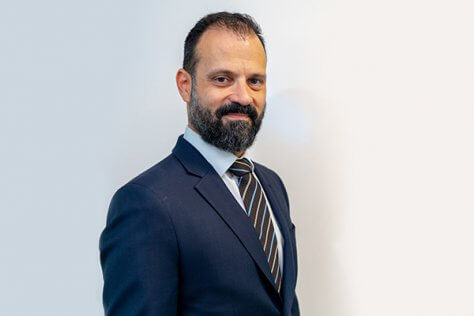 Value-added distribution (VAD) Mindware has announced that it has signed a distribution agreement with Mist Systems, a Juniper company that is a pioneer in cloud-managed wireless networks powered by Artificial Intelligence (AI).
As per the agreement, Mindware will offer Mist's entire portfolio of solutions to enterprises across Middle East and North Africa (MENA) including the GCC countries, Afghanistan, Algeria, Egypt, Iraq, Jordan, Lebanon, Libya, Morocco, Pakistan, Tunisia and Yemen.
Mindware will extend and enable the vendor's regional channel, while also providing value-added services for support, implementation, training and business development.
The agreement marks a significant extension of Mindware's long-standing partnership with Juniper Networks which spans over a decade. Having established proven expertise as a value-added distributor for Juniper Networks' best-in-class wired LAN, SD-WAN and security solutions, Mindware is now ready to round out its portfolio by extending this competency into the wireless domain.
"Wi-Fi is the platform on which innovations in IoT, collaboration, workforce enablement, customer experience and a host of services essential to today's customers and employees are dependent. Through our partnership with Mist, we are improving the reliability, predictability and measurability of Wi-Fi, while introducing unmatched convenience and simplicity through the intuitive and scalable cloud-management layer," said Nicholas Argyrides, general manager – Gulf, Mindware.
Mist has been first to market with an AI-driven wireless platform that includes the world's first virtual IT assistant.
As Mist's value-added distributor, Mindware will provide technical support, warehousing and logistics and financial services. The value-added distributor is set to partner with Mist in co-hosting a series of channel enablement roadshows, as well as trainings and certifications in the UAE, Saudi Arabia and broader GCC region through 2020. Mindware is also ramping up its service capabilities as it prepares to offer Professional Services on behalf of the vendor in the course of the year.
Yarob Sakhnini, vice president, Emerging Markets, EMEA at Juniper Networks, said, "The combination of our advanced WLAN platform with Mindware's proven expertise and well-established channel community will act as a force multiplier to accelerate the adoption of AI-driven wireless in the region. We are confident that with the full support of Mindware's team, the value and quality of the Mist portfolio will be maintained and enhanced through every stage and phase of delivery, so end-customers can realise the full potential of our industry leading solutions."