The UAE is set to host the 22nd International Academy of Astronautics (IAA) Human in Space Symposium in Dubai 2019.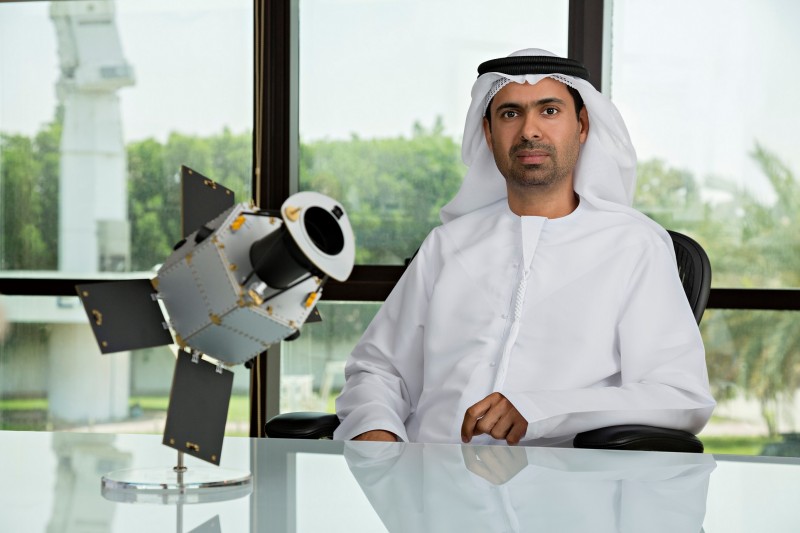 The UAE was chosen as the host due to the Mohammed bin Rashid Space Centre (MBRSC)'s proposal submission to the IAA. The proposal was discussed at a meeting by the IAA Board of Trustees, headed by Peter Jankowitsch, President of the IAA, on the sidelines of the United Nations Conference on the Exploration and Peaceful Uses of Outer Space (UNISPACE), in Vienna, Austria.
Yousuf Al Shaibani, Director General of the MBRSC, said "The UAE has become a pioneer in hosting specialised scientific conferences. Mohammed bin Rashid Space Centre's success in hosting the first Human in Space symposium in the Middle East and North Africa, is dedicated to the role played by MBRSC and the UAE in the international space sector. This supports the vision and guidance of our wise leadership, represented by Sheikh Mohammed bin Rashid Al Maktoum, Vice President and Prime Minister of the UAE and Ruler of Dubai, who reiterated the importance of the objectives of the UAE Centennial 2071. The UAE Centennial 2071 aims to raise the status of the UAE to make it the best country in the world through the adopted development tracks, including the field of space technology and its sciences."
Al Shaibani stressed that hosting the symposium comes within the MBRSC's efforts to support the leadership's approach to make the UAE a hub and an incubator for global events related to space science and research. The event is an innovative platform that brings together leading organisations and entities. It offers an opportunity to discuss space-related topics and contributions to enhance scientific and practical knowledge that will serve humanity and improve people's lives.
The symposium also highlights the UAE National Space Programme outstanding projects and initiatives, which have contributed to achieving development and growth in the space industry, and enhanced the UAE's competitiveness and ability to progress in the global space exploration race.
Salem Al Marri, Assistant Director General for Scientific and Technical Affairs at MBRSC and IAA Corresponding Member, said, "Our success in hosting the 22nd IAA Human in Space Symposium reflects MBRSC's efforts in attracting world-class space events. It also reflects the MBRSC's leading status as well as the UAE's ability to compete with the leading countries in this field. This Symposium contributes to enhancing the status of the MBRSC and the UAE in investment and space exploration, exchanging ideas and innovative initiatives, and learning about the latest applications in this regard. We also support innovation as it is a key pillar in the development of space industries."
For more stories on success and business transformation through technology subscribe to our newsletter. Follow us on Twitter and LinkedIn, like us on Facebook to get daily updates on the latest tech news.