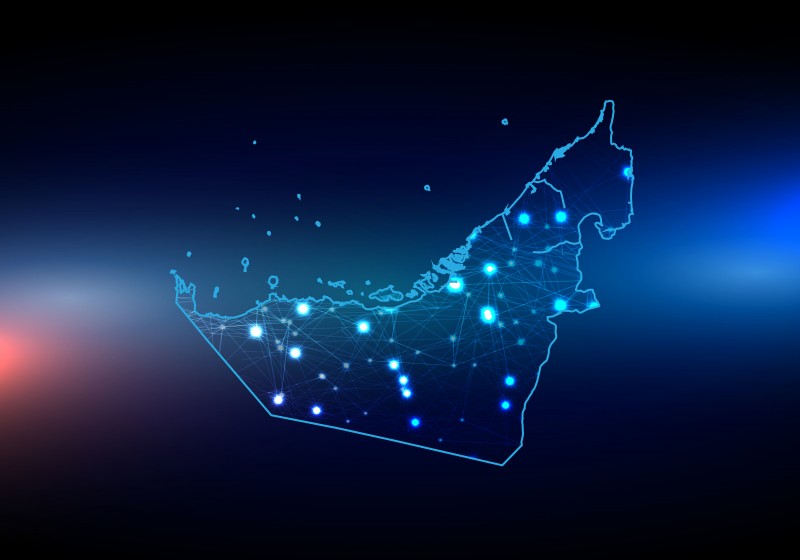 The second edition of the IMD World Digital Competitiveness Ranking 2018 saw a slight improvement in the global ranking of the UAE, allowing it to reach 17th place, and lead its Arab neighbours in the report.
The IMD World Digital Competitiveness Ranking 2018 studies 63 economies. This year the majority (29) of countries in the study experienced an improvement in their level of digital competitiveness. About 40 percent of the sample (26 countries) show a decline while only eight economies remain in the same position. These changes are not geographically focused. Improvements and declines occur across continents.
According to the report, the UAE's improved ranking in digital competitiveness comes as a result of the country's continued developments and increased adoption of digital strategies in various projects and initiatives implemented across UAE.
The country ranks first globally in Business Agility, a subfactor of the "Future Readiness" indicator, and third globally in Regulatory Framework, a subfactor of the "Technology" indicator. The UAE also ranks fourth globally in Talent, a subfactor for the "Knowledge" indicator.
Professor Arturo Bris, director, IMD World Competitiveness Center, said, "The UAE improves its overall digital ranking in 2018, to reach 17th place. Although this is a slight increase, we see some good performance in various sub-factors included in the report. By strengthening aspects related to Scientific Concentration and Training & Education the UAE ranking will improve in the long-term.
"In Business Agility and Regulatory Framework, the UAE ranks high. These two sub-factors are crucial for improving digital competitiveness", he added.
Globally, despite challenge from Asia, "The West" leads in digital – US, Canada and seven European countries in top 10. The USA leads the IMD World Digital Competitiveness Ranking, followed by Singapore, Sweden, Denmark and Switzerland. Rising from the 3rd spot, the USA overtakes Singapore and Sweden to top the ranking.
Regionally, the IMD World Digital Competitiveness Ranking 2018 shows a pronounced gap in the digitalisation of the region. The UAE is the highest-ranking country (17th) in the region, it slightly improves (one ranking) mainly due to progress in all components of the technology factor in particular in the technological framework sub-factor. While the digitalisation gap widens slightly between the UAE, and the second ranking economy in the region, Qatar at 28th, it sharply broadens with the fourth, Saudi Arabia at 42nd. Qatar remains stable in the overall ranking but gains in the availability of relevant talent and business agility; whereas Saudi Arabia declines largely because of downturns in training and education, technological framework and all the components of future readiness. Jordan ranks the lowest in the region despite greatly improving from 56th to 45th.