The first-ever Emirati-designed and made satellite, KhalifaSat, has successfully launched into space on Monday 29th October 2018, in what the UAE remarked as a breakthrough for the national space industry.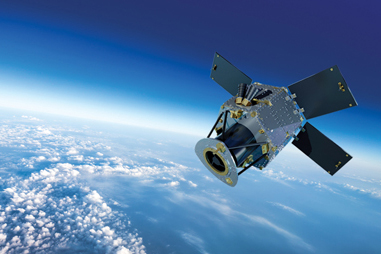 KhalifaSat satellite was launched from the Tanegashima Space Centre in Japan. It was the third UAE satellite to be launched into space, after DubaiSat-1 and DubaiSat-2.
KhalifaSat has been equipped with technologically advanced remote-sensing observation satellites, with five patents registered. Once in orbit, KhalifaSat will provide high-quality detailed imagery for a variety of uses.
It will send these images back to the ground station at MBRSC to serve the needs of government organisations and private-sector enterprises locally and globally, enabling the UAE to provide competitive services all over the world in the satellite imagery sector.
According to MBRSC, the images provided by the satellite will be used in urban planning and management, ensuring the effective optimisation of land use and realistic infrastructure proposals. The images will also be used to develop detailed maps of targeted areas and monitor major engineering and construction projects. In the field of environmental protection, KhalifaSat will monitor environmental changes locally and internationally to support global efforts to preserve the environment. The satellite is expected to provide detailed imagery of the ice caps at the North and South Poles, helping to detect the effects of global warming.
The launch was streamed live at 8:00 AM (UAE local time) from the Tanegashima Space Centre in Japan.