DarkMatter Group has announced a marked evolution of its strategy and structure.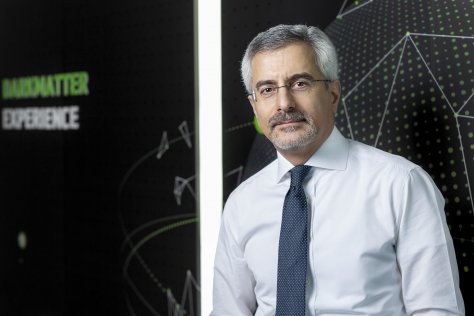 According to the company, its new model focuses on four key pillars and complements their aim of being the region's first and only fully-integrated digital transformation, defence and cybersecurity solutions provider.
"Businesses and governments in the region are accelerating investment in digitisation and cybersecurity. This re-alignment will allow us to better capitalise on significant growth opportunities as part of our goal of enabling a smart and safe digital world," said Karim Sabbagh, Chief Executive Officer of DarkMatter Group.
The main pillar, DarkMatter, continues to deliver cybersecurity solutions and secure communications. It will pursue sector-specific priorities and expand into new markets.
The second pillar, DigitalX1, enables digital transformation through applied technologies. It will advise clients on developing platforms and harnessing technologies to advance operational excellence.
The third pillar, DigitalE1, focuses on education. It seeks to nurture local talent and broaden cybersecurity and STEM curriculum throughout the UAE.
The fourth pillar, Government Solutions, helps governments strengthen their defence and security protocols. It also seeks to educate their understanding of digital threats.
"Our evolution is a natural one as we progress our structure and business model to best serve our clients. The team is now scaled and shaped to support the strategy, and we have a three-year plan which we are already executing on," Sabbagh added.
Ultimately, our vision is of a world where businesses and governments can harness and maximise the benefits of the digital environment effectively and safely – and this is why our strategy has evolved to bringing digital transformation to the heart of what we do."
DarkMatter Group's market focus is on defence and intelligence, civil government, financial services, transportation, energy, and telecommunications. These market segments constitute 80 percent of global cybersecurity spend and have high strategic relevance in the GCC. The global digital market is forecast to grow over 10 percent, reaching $291 billion in 2020.
Within the GCC, governments are accelerating their own digitisation spend. Fast deployment of smart cities, regulations and artificial intelligence are among key initiatives driving this spend. The GCC digital market expects to reach $85 billion in 2024, with the majority of spend in the UAE and Saudi Arabia.
DarkMatter Group was founded by current Managing Director, Faisal Al Bannai in 2015. In March 2018, the group announced a doubling of revenues over the last year to $400 million. The Company is headquartered in Abu Dhabi with an additional office in Dubai, and research and development centres in North America, Europe, the Middle East and Asia.