The regional vice president of data management specialist Veritas – exhibiting at Hall 7 – has said that despite UAE organisations making significant progress in their data visibility journey, the vast majority of it still remains unused and worthless.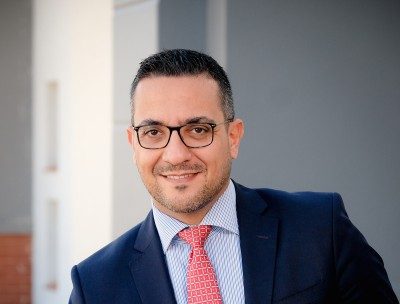 Johnny Karam, VP of the firm's emerging region, said that Veritas research proves that organisations are acknowledging that data is growing at a "faster pace than previously thought" but the "data-berg" – where only a fraction of data remains visible to the enterprise – is holding them back from delivering true competitive advantage.
Veritas conducted a 2018 study of 100 UAE organisations to understand how they manage data, and compared to results from 2016's equivalent research, the future bodes well for the way information is managed in the country.
The 2018 survey found that out of all the data that organisations currently have, only 19% is "clean data" – data that is relevant and put to use for businesses – a figure that has risen from 8% in 2016.
The level of ROT data, meanwhile – redundant, obsolete and trivial data – shrank from 43% to 33%. The remaining 48% from 2018's statistics comprises dark data – data that that is unknown and lacks visibility.
Karam said that Veritas has an answer to help slash this figure.
"The first thing we do is give organisations visibility so that their dark data is no longer dark," he said. "We identify what's redundant. Imagine a presentation that's been shared 50 times around your organisation, or a marketing video from seven years ago. Your browsing cache history is also trivial; that could be terabytes of data.
"The next step is putting intelligence and automation around that data. We put policies around it. Some information could be automatically moved to your cheapest storage, put in the cloud or deleted altogether.
"When it comes to customer information, data could be put on your most expensive, reliable servers and storage, and replicated and backed up on hourly basis. We allow organisations to introduce policies and platforms to manage their data. We're addressing that data-berg. If organisations don't address it, the problem won't go away, and will only increase."