Alaris, a Kodak Alaris business, has announced its participation at GITEX Technology Week where it will focus on educating trade show attendees about the importance of intelligently re-engineering and automating business processes in order to increase agility and efficiency.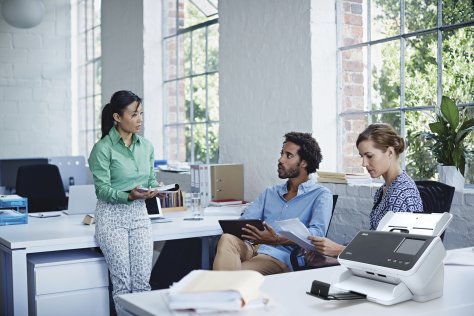 Naji Kazak, General Manager – Middle East, Africa, Turkey & Russia at Alaris, a Kodak Alaris business, said, "Digital transformation is high on every CIOs agenda today. However, we find that a gap still exists between digitisation and automation. There are plenty of business process workflows out there that are digitised but not yet fully automated. We still see lots of steps, lots of hands on a process from start to finish, and every one of those interactions costs money, opens up compliance risks and introduces errors.
"We are eager to work with regional organisations in identifying the various inefficiencies in their workflows and then providing an end-to-end solution, using our market leading and award winning hardware, software and professional services. In this context, GITEX is a very important platform as it helps us to expose our brand and capabilities to potential customers and the channel community. We have several exciting announcements including new document scanners, service offerings and a new partner programme."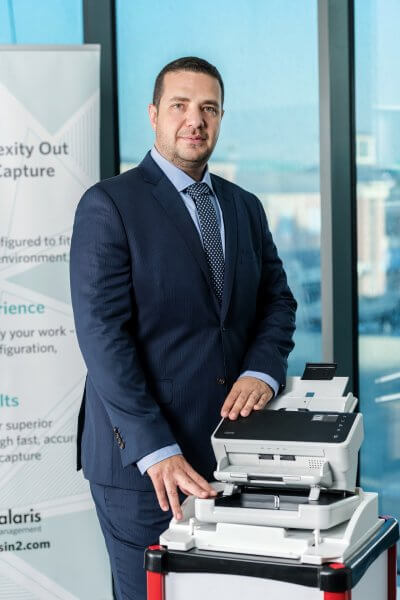 Businesses of all kinds want to make their processes more efficient, and Alaris offers the right technology to optimise workflows that involves paper. At GITEX, the company will showcase its range of desktop, departmental and production scanners with intelligent automated features.
A big focus at GITEX will be on the company's software portfolio. Efficient operations are all about getting it right – delivering the right information to the right person at the right time. That single-mindedness on doing it right lets an organisation get information from documents into its systems to make fast decisions, at a lower cost and with improved customer outcomes.
In line with this, the Alaris software portfolio extracts data from paper documents and routs it to the desired location – no matter if it's a local folder, cloud service, ECM system or integrated line of business application. Alaris Info Input Solution gives companies the freedom to capture documents through a web browser or mobile device, and scaling across departments and enterprises is fast and secure. For high volume operations like service bureaus and mailrooms, Alaris Capture Pro Software gives the ability to effectively manage scanning workflows  and take the manual steps out of the image capture process.
Furthering its commitment to help organisations in their digital transformation journey, Alaris recently announced a global strategic alliance with TAIGER, a visionary Artificial Intelligence (AI) company, to integrate its AI-based software with Alaris' award-winning document scanners to simplify information intensive business processes. The collaboration will help end-users intelligently automate complex business tasks and drive greater efficiency in the workplace.
Alaris will be exhibiting at GITEX, which will take place on 6th to 10th October as part of its distributor Mindware's stand No. E1 in Hall 3 at the Dubai World Trade Centre.