Online laundry services firm JustClean has recently outlined its dynamic expansion plans to bring monthly growth in the UAE and international markets.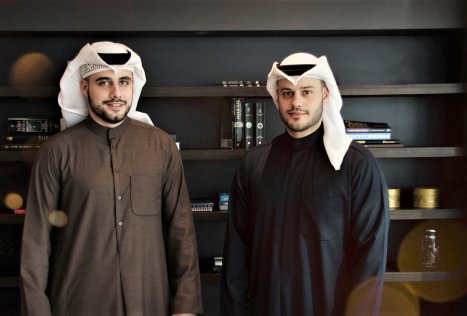 The company, which was established three years ago by Kuwaiti brothers Athbi and Nouri Al-Enezi, is building a thriving online marketplace for the $3 billion laundry industry in the Gulf region. It now has more than 100 laundry businesses in the UAE since introducing its marketplace application in the Emirates in October 2018.
Thousands of UAE consumers have joined the growing tide of people in the Gulf using the JustClean app to get their laundry done, and the technology company says the industry could be an almost exclusively online business in the region within five years.
"We're looking to sign up at least ten more laundries in the UAE each month for the rest of the year and into 2020 as we expand our logistics operation in Dubai, Abu Dhabi, Al Ain, Sharjah, Ajman and Ras Al Khaimah," said co-founder Athbi Al-Enezi.
"We're going to be doubling the size of our fleet of delivery vans and drivers by the end of the year, and we're following a similar pattern of growth in Kuwait, Bahrain and Saudi Arabia, as well as expanding to markets beyond the GCC."
Currently operating in the UAE, Kuwait, Bahrain and the Eastern Province of Saudi Arabia, JustClean will open for business in Jeddah and Riyadh before the end of the year, with entry into other international markets to follow early next year.
Co-Founder Nouri Al-Enezi said, "The company is three businesses in one, namely a marketplace application, a logistics operation as well as a SaaS (software as a service) business. We're upgrading what is basically a large and underdeveloped sector through the integration of technology into the daily lives of consumers.
"The laundry business in the GCC regionally is currently worth roughly $3 billion, with an annual growth of 9%, and it will develop substantially in the next five years. We feel the entire industry will eventually end up online"
Established in Kuwait in 2016, JustClean offers traditional off-line service to make it user friendly, convenient and hassle free for consumers, at the same time giving laundry service providers who sign up access to a huge customer base.
Just a year after its launch the company attracted investment by Faith Capital Holding, the Kuwait-based venture capital fund, whose Deputy Chairman and CEO, Mohammad Jaffar, was installed as CEO of the start up.
In February 2019 Faith Capital announced it had closed an $8 million Series A round of financing in the company, enabling its growth across the GCC region, while also expanding the logistics and SaaS (software as a service) arms of the business.