Avaya Holdings Corp, a global leader in customer experience solutions, has announced that it has successfully completed its financial restructuring with its emergence from the Chapter 11 process, and CEO Alan Masarek has proclaimed that it is the dawning of a new exciting future for Avaya.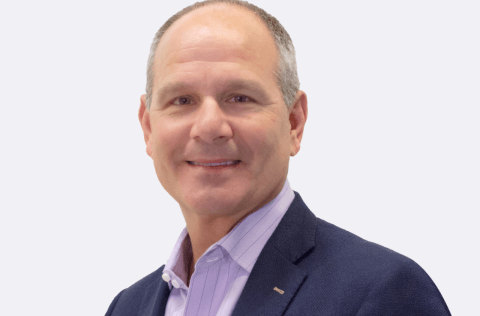 Avaya now has a growth-oriented capital structure that includes approximately $650 million in liquidity and a net leverage ratio of less than 1x.
This milestone completes a critical step in the Company's business transformation.
Alan Masarek, Avaya's Chief Executive Officer, said, "Today, we turn the page and enter a new future for Avaya, our people and our customers. We are excited to fully realize the hard work we've put into our business transformation. We are moving ahead with significant financial resources to accelerate investment in our portfolio as we continue delivering innovation without disruption to our customers. Our customers are at different stages of their cloud journey. They want to move at a pace that meets their business needs – and in a way that allows them to adopt advanced functionality without business disruption. Avaya's new, streamlined product roadmap was intentionally designed to do just this, incorporating input from our customers about the capabilities most meaningful to them. At a time when innovation has never been more important to an organization's success, we are proud to be an answer to our customers' most pressing challenges."
Avaya is focused on building on its iconic brand, global customer footprint and massive partner ecosystem to deliver innovation without disruption on a global scale.
The company's product innovation investments will continue to focus on the Avaya Experience Platform, which enables organizations to enhance their customer experience capabilities across myriad communications channels. Since the start of the year, the company has rolled out more than 150 new product features and enhancements across its portfolio and launched Avaya Enterprise Cloud, a dedicated instance of Avaya's core contact center, collaboration and unified communications software solutions for large enterprises.
Avaya remains poised to capitalize on its product development momentum and address the current and future needs of its customers.
Mr. Masarek continued, "We are also pleased to welcome a new Board of Directors with extensive industry and financial leadership experience that will help Avaya usher in a new era of growth and operational excellence. Our incoming Board members bring decades of relevant expertise, insights and skillsets to support Avaya as we invest in driving the next wave of innovation in enterprise communications and providing our customers and partners with true omnichannel customer experience solutions."
The Avaya Board of Directors now comprises nine directors, including:
· Alan Masarek is an industry innovator with over 30 years of experience leading communications, information technology and business services companies.
· Patrick Bartels, Managing Member of Redan Advisors, LLC, brings over 20 years of experience driving value for stakeholders of private and public companies through governance, incentive alignment, management evaluation, finance, capital markets and M&A.
· Patrick Dennis, Chief Executive Officer of ExtraHop, brings nearly 25 years of experience leading high-growth public and private companies in the software and information technology industries, including as CEO of Alvaria and Guidance Software and in leadership roles at EMC and Oracle.
· Robert Kalsow-Ramos, Partner in Private Equity at Apollo Global Management, Inc., is an experienced investment professional with deep expertise in the technology and services sectors and a successful track record of working with management teams to drive growth, innovation and stakeholder value creation.
· Marylou Maco, most recently Executive Vice President, Worldwide Sales and Field Operations at Genesys, brings three decades of industry experience and expertise in driving revenue and expanding market share in enterprise software, cloud services and network computing for global organizations.
· Aaron Miller, Partner in Private Equity at Apollo Global Management, Inc. and Head of Apollo Portfolio Performance Solutions, brings three decades of operational expertise driving successful company transformations across sectors.
· Donald E. Morgan, III CFA, Chief Investment Officer, Managing Partner and Portfolio Manager at Brigade Capital Management, LP, co-founded the firm in 2006 and has been instrumental in driving the firm's growth, which has approximately $26 billion in assets under management.
· Tod Nielsen, most recently President and Chief Executive Officer of TalkWalker, is an industry veteran with decades of leadership experience connecting customers to SaaS and software platforms, including in executive roles at Salesforce, VMWare, Heroku, Oracle and Microsoft.
· Jacqueline Woods, Chief Marketing Officer at Teradata, is a technology and marketing executive with a strong track record of leading corporate transformations and growing successful businesses by enriching customer experiences.
Mr. Masarek added, "I appreciate the strong support that our investors have demonstrated throughout this process, and I thank our customers, partners, team members and other stakeholders for their unwavering commitment and trust in Avaya."