Avaya has opened its annual Avaya ENGAGE conference for the global community of contact centre and unified communications users, and introduced new innovations to simplify and enhance converged business communications.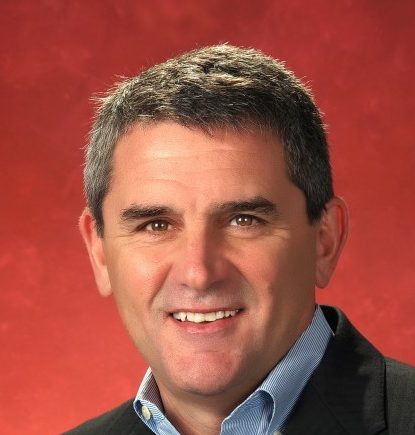 Among the announcements, the company is unveiling a simplified branding architecture for its solutions portfolio, based on input from customers and partners, that reflects the wealth of experience Avaya brings to bear for customers as they transform digitally and move their communications to the cloud.
Avaya Intelligent Xperiences – or Avaya IX – encompasses the entire portfolio of solutions for Contact Centre, Unified Communications and Collaboration, and conveys the convergence of business communications to an intelligent platform underpinned by customer-led innovation. The product families within the Avaya IX portfolio include: IX Digital Workplace; IX Digital Contact Centre; and IX Mobility.
Artificial intelligence (AI) innovation spans the Avaya IX portfolio, including bots for virtual assistance, conversational intelligence enabling real-time transcription and intent detection, and intelligent pairing for greater customer and agent optimisation.
Additionally, the Avaya IX portfolio of communications solutions is available across multiple UCaaS and CCaaS cloud deployment options, including public, private and hybrid as part of the Avaya OneCloud platform. Avaya OneCloud provides organisations of all sizes the full elasticity, security and reliability they need for an easy migration to cloud communications that meets their specific requirements at their own pace.
The company is also introducing a new private cloud delivery model of its Avaya OneCloud solutions for Unified Communications as a Service (UCaaS) and Contact Centre as a Service (CCaaS), providing enterprise organisations with a convenient, seamless path to the benefits of cloud communication; plus a cloud offering for workforce engagement enabling employees to drive extraordinary customer and business outcomes.
"We are committed to a customer-led approach to innovation that enables Avaya users to provide experiences that matter for customer and workforce engagement, and this includes our comprehensive cloud communications portfolio across all business segments," CEO Jim Chirico told the 2,500 customers, partners and industry influencers in attendance at the conference. "We've heard from you the need for flexibility and options for solutions delivered via public, private or hybrid cloud. Our customers have told us they are looking for simple, comprehensive solutions for contact centre, unified communications and collaboration from a single, trusted partner."
As a leader in the convergence of business communications, the company is also addressing one of the biggest opportunities for improved collaboration by expanding its cloud-native application ecosystem with the availability of an integrated Slack app for Avaya communication platforms. Avaya's open and agile ecosystem continues to extend the innovation and application integration available to its customers from a wide range of technology leaders sharing Avaya's vision.
Avaya continues to deliver on its promise to lead in innovation with its ever-growing community of artificial intelligence partners, the Avaya A.I. Connect ecosystem. The company's integration partners include Salesforce, Afiniti, Verint, Nuance, Cogito, Versay, Scoredata, eGain and new partners like over.ai.
"Our innovation efforts are directed and informed by what customers are telling us they need to advance their digital transformation initiatives," said Chirico. "We are successfully bringing many new AI solutions to market today because they are tangibly improving productivity, creating new revenue and transforming the customer experience."
The company announced new customers implementing its Avaya IX Mobility solution to accelerate the digital transformation of their contact centres, enhance smartphone interactions, drive down costs, and deliver better customer experiences. Avaya IX Mobility is a consumption-based cloud offering that identifies when an incoming call originates from a mobile device, transports contextual information on the caller to the contact centre, and enables selected calls to be deflected to the mobile web for a mobile application-enriching digital customer service experience.
Another highlight at Engage 2019 is Avaya's Loyalty2gether programme. Designed to help customers migrate to a digital platform, the Loyalty2gether programme makes it easy and cost-effective to upgrade to the latest Avaya unified communication solutions with flexible options for cloud, premise, and hybrid installations.
Additionally, the company is announcing unprecedented, life-saving device location reporting capabilities that are now available as part of Avaya communications solutions for emergency response management, providing real-time information that can help make the difference in life or death situations.
Avaya ENGAGE, hosted by Avaya and the International Avaya Users Group (IAUG), is the premier event for the future of communications experience and its impact on digital transformation. Avaya ENGAGE 2019 brings you four days of general sessions, workshops, and breakouts; inspirational and informative speakers; and content experts to drive and enhance your digital transformation journey.