Engineering, procurement and construction (EPC) consulting firm Worley has selected AVEVA's Enterprise Resource Management solution as its preferred materials management platform.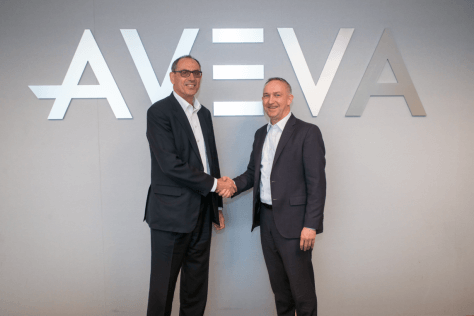 The partnership combines Worley's EPC knowledge with AVEVA's industrial software expertise to deliver the first cloud-based Enterprise Resource Management solution optimised for the EPC market.
Worley sought to help its customers find a way to streamline their materials management to deliver on these challenges while also creating process improvements, increased efficiency, ease-of-use and the ability to deliver in-house training.
After reviewing AVEVA's Enterprise Resource Management solution, which had historically been used in marine settings, Worley and AVEVA, committed to developing the AVEVA solution to become the industry's first cloud-based enterprise resource management platform purpose-built for EPCs.
"The EPC market is undergoing a period of change and our customers are looking to us to help them find solutions in this new world.  The advances in technology and digital disruption have provided us with an opportunity to rethink our approach to materials management. We needed to deliver an efficient, cloud-based solution customised for the nuances of our market," said Andrew Wood, CEO, Worley.
"With AVEVA, we saw a commitment to developing this solution together to create something best-in-class for engineering. We believe the AVEVA Enterprise Resource Management solution marks a step forward for productivity, efficiency and effectiveness that will drive the EPC industry forward," he added.
The cloud-enabled solution from AVEVA and Worley is the first of its kind and will be fully optimised for the EPC market. By embedding Worley's subject matter expertise in EPC supply chain management, major updates to the AVEVA Enterprise Resource Management solution for EPCs includes:
Project-specific functionality: Enabling EPCs to view and work on projects in AVEVA Enterprise Resource Management as standalone entities
Updated catalogs and specifications module: Migration of Worley's legacy corporate catalog and specifications to create a robust, easy-to-use model for EPCs
Training solution: Allowing EPCs to streamline internal training on the new solution
"The construct of the co-managed project team exceeded all expectations. We set up stringent delivery benchmarks and executed the project in phases to ensure alignment between the teams remained in place. A transparent and open working relationship with a keen focus on the success of the initiative played a crucial role in adjusting to all project challenges, and this solution is something we are proud to have delivered together," said Craig Hayman, CEO, AVEVA.
The first official project roll-out for Worley on the AVEVA Enterprise Resource Management solution for EPCs will begin this month. Worley will use AVEVA Enterprise Resource Management and AVEVA Everything3D innovative plant project execution software in tandem, and the two companies have agreed to work to continually mature enterprise resource management for the EPC market.