Companies are moving in large numbers to Office 365, the web-based version of the popular Microsoft Office software.
This transition does, though, entail complications for organisations making the shift, Chris Ross, Barracuda Networks' senior vice president of international sales, warned at GITEX.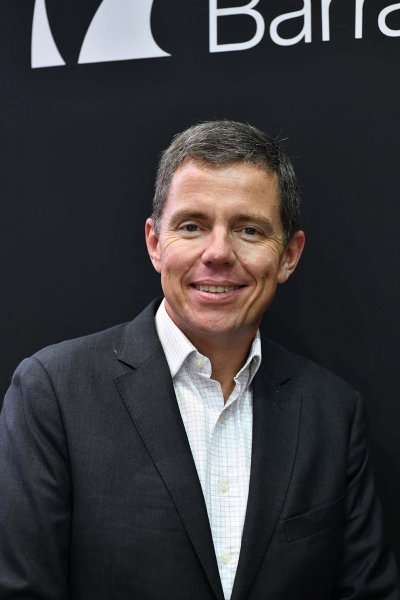 "We see a dramatic shift in companies moving to Office 365. The key message is the additional areas of security needed when you're moving that way," said Ross.
"A lot of companies are moving, but not thinking about the protection they need with Office 365. We provide a full security stack."
Barracuda Networks has long been known for its email security solutions and today, said Ross, the company processes and protects more than one billion emails a day.
"74 percent of attacks come by email, so it continues to be the most important threat vector for
organisations to protect," said Ross.
He cited as an example the WannaCry attack of May 2017, in which fraudsters encrypted data and demanded Bitcoin ransom payments.
"If you think of something like WannaCry, that came via email. The ability to have layered protection is crucial to stop these attacks," said Ross.
"We have a threat intelligence network, a broad array of solutions. We have over 300,000 devices with our customers' businesses that we protect."
As these devices receive threats, Barracuda uses its sandbox technology to detect and analyse these attacks – and use the information.
"Then [we are] quickly able to write a new signature and push that out to our entire customer base. There's a benefit to being part of the Barracuda family," he said.
He said that Barracuda was able to detect WannaCry, which went into a sandbox and a signature was sent out to the company's customers – so none was affected by WannaCry.
Barracuda is using artificial intelligence (AI) to help detect spear phishing attacks with technology able to analyse how emails are written and highlight dangers.
"That's been out a number of months and has been very successful. It adds another layer to the story," said Ross
"The last piece of the puzzle in email is users – how do you prevent users from clicking on that link?
"We have a security-awareness training model to educate your users and test your users and work with training videos to make users aware of things they need to look out for.
"We're proud of our email security stack – we're one of the leading security providers in the marketplace today."
Yet, Barracuda's offerings at GITEX extend well beyond its email protection systems, also encompassing its cloud generation firewall and web application firewall.
"We are seeing strong growth, double-digit growth, in business overall. We're seeing it in our firewalls, but our email security is booming at he moment," said Ross.