WebNMS, the Internet of Things division of Zoho Corporation, is showcasing its enterprise IoT platform at this year's GITEX Technology Week.
In line with the Dubai Government's vision to become the world's smartest city, WebNMS is bringing its capabilities in managing various aspects of a smart city – such as transport and logistics, remote asset management and security surveillance – into one single, consolidated platform.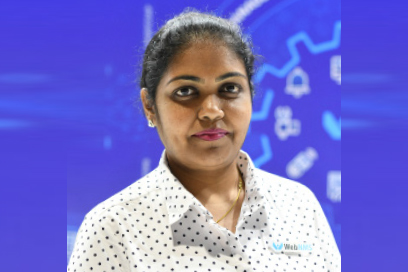 "Digital transformation has brought with it a number of values to enterprises in the Middle East," said WebNMS Director, Karen Ravindranath. "But in order to open up the true value of IoT, you need to integrate it with the enterprise workflow and the business data."
As a division of Zoho Corporation, WebNMS can now integrate IoT data into the Zoho application eco-system, so that other products – such as CRM and ERP, can have access to the data, bringing IoT "seamlessly into the enterprise ecosystem," Ravindranath added.
"IoT has moved past connecting things and devices, to now connecting the various aspects of enterprise to run unified and holistic business operations," she said.
Demos at the WebNMS stand in Hall 8 are focusing on enhanced features like Single Line Diagram Views and Industrial Floor Plans that offer accurate visualisation for IIOT, Energy Management and Utilities verticals.
Looking ahead to 2019, WebNMS is looking to expand its partner network here in the UAE, in a bid to ultimately bring end-to-end deployments to the market, which Ravindranath believes will significantly increase the firm's presence in the coming 12 months.
Commenting on WebNMS' third year as a exhibitor at GITEX Technology Week, Ravindranath said that the show is one of the most "influential" in the region, allowing for collaborations between IT decision makers, device vendors, and hardware and software professionals to providing the whole package when it comes to driving digital transformation going forward.
"Having all of our vendors and partners in one room to discuss future plans and partnership is an extremely beneficial aspect of GITEX for us," she said.