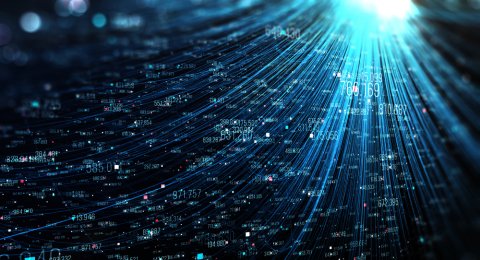 Microsoft makes a case for why customers should opt for Azure for IoT to enhance digital transformation goals.
IoT has become–quite literally–an inextricable part of every aspect of our personal lives. While that's part of the beauty and fascination of modern technological advancement, it's also a cause for concern when it comes to data sharing and potential security breaches.
With the increasing involvement of IoT in our personal lives, it isn't enough to tell consumers to read the fine print. Those on the production side–developers and tech companies–and perhaps, eventually, policymakers, need to be responsible for ensuring that the IoT ecosystem is genuinely safe and secure for users.
The Internet of Things can deliver amazing value to organizations by reducing costs, increasing revenue, and transforming business. But these IoT transformations are incomplete and unsustainable without a secure infrastructure, one that is protected from the physical devices and sensors to the services and data in the cloud.
The Internet of Things (IoT) is bringing together cyber infrastructure with the physical world. Cyber infrastructure includes Information Technology (IT) assets such as data storage, cloud services, operating systems, applications, various network technologies, backup services, monitoring, and security mechanisms like authentication, authorization, and auditing. The physical infrastructure includes devices and sensors of all shapes and form factors along with the control systems which ensure these elements function appropriately.
Why Azure for IoT?
Reduce complexity, lower costs, and speed up your time to market—all on the industry's enterprise-ready platform for the Internet of Things. Translate your digital transformation goals into action with the secure, open, and scalable Azure IoT.
Secure: Embrace security from the endpoint and connection to your data and apps, and through to the cloud.
Open: Use any device, OS, data source, software, or service, on-premises, at the edge, or in the cloud.
Scalable: Take advantage of one of the largest partner ecosystems and enable millions of devices and terabytes of data in most regions worldwide.
Why Azure's infrastructure is secure?
With the challenges of recruiting security experts to maintain secure infrastructure, there is not a clear return on investment. To keep pace in this ever-changing security landscape, it's important that they can protect their infrastructure while also lowering their costs and reducing complexity. Azure is uniquely positioned to help with these challenges.
1. Microsoft Azure provides a secure foundation across physical, infrastructure, and operational security. Microsoft invests over a billion dollars every year into security, including the security of the Azure platform, so that your data and business assets can be protected.
2. Secure network infrastructure
Adopting cloud helps you reduce infrastructure costs while scaling resources and being agile. Even though the network is shared, Microsoft has several mechanisms in place to ensure Azure's network and our customers' networks remain segregated and secure.
3. Secure hardware and firmware
Security controls are integrated into the firmware and hardware of Azure to ensure its secure by default and continues to be secure throughout its lifetime.
4. Secure testing and monitoring
Microsoft has over 3,500 cybersecurity experts who work on your behalf 24x7x365. This number includes over 200 professionals who identify potential vulnerabilities through red and blue team exercises. The red team tries to compromise Azure's infrastructure, and the blue team defends against attacks made by the red team. At the end of each red and blue team exercise, the team codifies what they've learned into the Azure operational security process, so the team becomes more effective at continuous detection and response.
Azure IoT Security Program
Azure IoT Security Program For many businesses, securing both the cyber and physical aspects of their IoT infrastructure is complicated. It requires careful collaboration between device manufacturers, resellers, deployers, solution developers, cloud providers, and operators. The Security Program for Azure IoT addresses this need by providing security assessments, analyses, and recommendations for customers who are deploying an IoT solution.