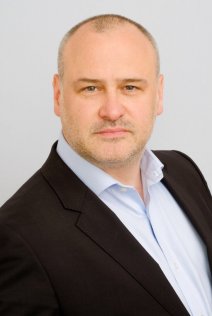 Carbon Black has announced its participation at the Gulf Information Security Expo & Conference (GISEC 2019) for the fifth consecutive year. Held at the Dubai World Trade Centre from 1st to 3rd of April 2019, in conjunction with IoTx under the umbrella of The Future of Technology Week, GISEC is the largest cybersecurity show in the region.
At GISEC 2019, Carbon Black will launch its third Global Incident Response Threat Report. Aggregating qualitative and quantitative input from 40 Carbon Black IR partners, this report aims to offer actionable intelligence for business and technology leaders, fuelled by analysis of the newest threats and expert insights on how to stop them.
One of the report's key findings revealed that exactly half (50%) of today's attacks leverage "island hopping." This means that attackers are not only after an enterprises' network, but all those along the supply chain as well.
In addition to launching the report and discussing its implications for local businesses, Rick McElroy, head, Security Strategy, Carbon Black will also demonstrate his extensive cybersecurity expertise at several speaking engagements at the conference. On 1st April at 12.30pm, he will host a session titled 'Flipping the Cyberdefense Equation to Tip the Scales Back in Our Favour', on the main stage. In this talk he will reveal the reality behind the modern threat landscape and uncover what security teams can do to tip these scales and make attacking their organisation exponentially more difficult.
Right after that session at 2:00pm on 1st April, Rick McElroy will host an Incident Response deep dive session with select CISOs and executives. During this session he will advise on best practice to cut adversary dwell time in the environment, enabling organisations to reduce the impact of incidents and improve response processes. Rick will also be hosting several sessions at the Carbon Black booth in which he will discuss ways to redefine endpoint security and stop known and unknown threats through big data analytics.
McElroy said, "There are growing concerns around advanced threats across the Middle East and companies in the region are keen to build and maintain strong change management and quality assurance practices to combat cybercriminals. During GISEC 2019 I'm particularly looking forward to launching our new research which addresses the growing global threat landscape and also addressing ways in which organisations can redress the balance."
"We are extremely excited to be at GISEC again this year to showcase our solutions to the IT security and tech sector professionals in attendance," said Jonathan Kane, EMEA channel director at Carbon Black. "We have somewhere between 130-150 customers in region who we are helping to build and maintain the strong cybersecurity practices needed to avert the advanced threats posed by cybercriminals across the Middle East. Through this ecosystem we are well aware of just how prominent the channel is in this region and are looking forward to updating everybody on the great strides we have made in this space over the past year."
At GISEC, Carbon Black can be found at stand B-12.