Centra Hub is demonstrating its cloud hosted, CRM, HCM and vertical solutions at the region's biggest technology roadshow.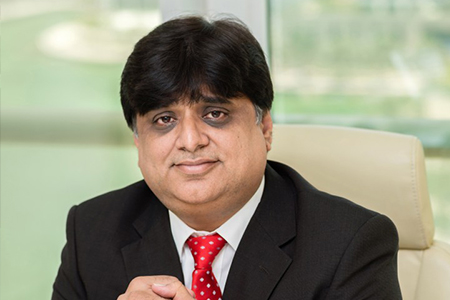 The company is exhibiting its full suite of cloud-based Customer Relationship Management (CRM) solutions, that are thin-client ready and its industry-leading solutions such as Computer Aided Facility Management Systems (CAFM), Human Capital Management (HCM), Real Estate Management Systems (REMS).
"We are excited about our participation, which is our third consecutive year at GITEX and look forward to increasing the visibility of Centra Hub's brand and solutions, while networking with new channel partners and potential end customers across the regional and global markets," said Nisith Naik, CEO of Centra Hub.
"GITEX always introduces the latest and most disruptive technologies to the market. This year should be no different. Given that the platform allows all different players within the technology space to come forth and showcase their latest innovations in the tech-space, and considering the government's own initiatives of smart digitization, coupled with this year's theme coined as "Experience Future Urbanism", we expect GITEX 2018 to stand out from its previous years' iterations," he added.
At GITEX, Centra Hub is launching its new and improved mobility solutions and is unveiling its latest "Express" line of QuickStart solutions across our product portfolio.
According to the company, the Express line aims to take customers live within 10 days with industry-specific standardised best practice templates. The standardised system is further customisable enabling end-customers to tailor the solution based on their specific requirements. This revolutionary approach is poised to bring a paradigm shift within industry technology adoption for operations digital transformation.
"We have enhanced and strengthened our vertical specific offerings for the real estate, automotive, retail and trade, van sales, project management, and courier and logistics management sectors along with smart mobility and app-based solutions as well this year," said Naik.
"We have further revamped and re-engineered the UI/UX experiences of our product portfolio to further make using the system simple, easy and extremely powerful. At GITEX Technology Week 2018, Centra Hub is flaunting its revamped UI/UX as well as deeply automated vertical-specific capabilities."