Fluke Networks provides certification, troubleshooting, and installation tools for professionals who install and maintain critical network cabling infrastructure.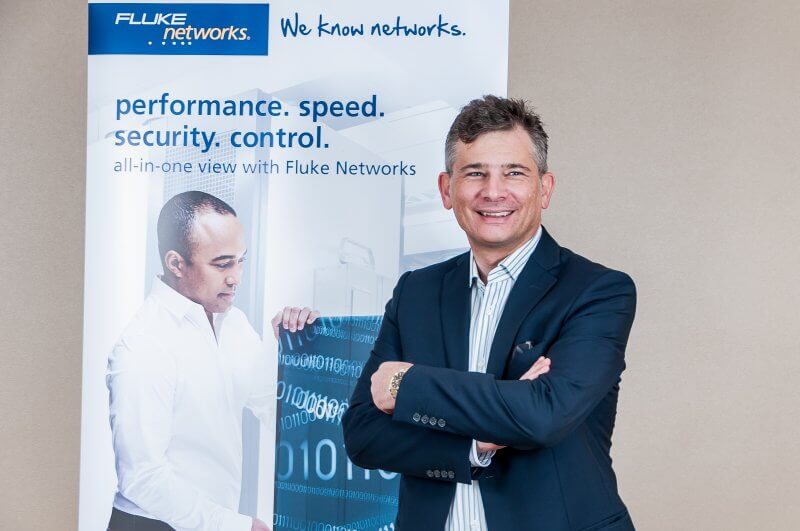 The company prides itself of various capabilities on networking solutions from installing the most advanced data centres to restoring telephone service after a disaster.
"Over the years we have seen increased adoption of technologies relevant to cloud services, 5G, Big Data, data centres, Internet of Things, AI, virtualisation, wireless and smart cities among others, all of which require data to be transported over physical copper and/or fibre media. All this copper and fibre infrastructure need to be tested against TIA or ISO standards to provide the required performance. And this is where Fluke Networks can contribute its expertise," said Werner Heeren, Regional Sales Director, MEA and Turkey, Fluke Networks.
At GITEX Fluke Networks is launching its Versiv Value Campaign, which offers all the certification, management and reporting needs of an organisation for cable installation projects.
The modular Versiv family of cable certifiers reduces the cost of copper and fibre certification by two-thirds. It supports Cat 8, singlemode and multimode fibre loss and OTDR testing plus inspection. "The innovative design of our Versiv products delivers this massive cost reduction making your business more competitive, increasing organisations' profit margin," said Heeren. "219 users of the new Versiv Cabling Certification System, who collectively installed almost 500,000 links in 30 days, told us in a recent survey that their certification costs were reduced by up to 65 percent."
Heeren also sees GITEX as the perfect opportunity to meet up with its regional partners as well as touch base with existing and potential customers all in one place. "We can reach much more customers in a short time span compared to multiple one-on-one meetings in the field."
According to Heeren, moving forward there will be an increase investments into large data centres within the region. "Well-known companies are working on building their local presence to be in line with privacy and data-protection rules. This also means that capturing of Big Data and storing it in local servers will be a key priority for most companies," he said. "In addition, there will also be a continued surge in developments on technologies such as AI and the Internet of Things."