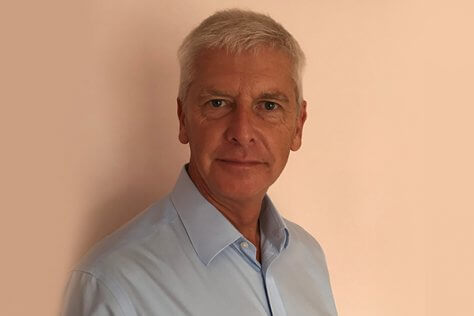 Centrify will showcase its cloud-ready Zero Trust Privilege Services during its participation at GITEX Technology Week.
The company will also advocate how Zero Trust mandates a "never trust, always verify, enforce least privilege" approach to privileged access, from inside or outside the network.
"The leading cause of most data breaches today is privileged access abuse. Cyber-attackers don't hack in anymore — they're logging in using weak, default, stolen, or otherwise compromised credentials, and then are moving laterally across the network to gain further privileged access to steal data while covering their tracks. Analysis of recent breaches highlights the fact that most organisations are still not prepared to protect themselves against identity-based threats. Cyber-attacks will only grow in virulence and volume until they truly prioritise Privileged Access Management. At GITEX 2019, Centrify plans to show visitors how their organisations can significantly strengthen their security posture and greatly reduce the risk of a breach by controlling privileged access and minimising the attack surface," said Andy Heather, general manager EMEA, Centrify.
According to Forrester, an estimated 80 percent of data breaches are tied to privileged access abuse. This holds especially true for newer attack surfaces like cloud environments that are rapidly becoming preferred targets for cyber-attackers looking to exploit the expanded modern threatscape.
A recent  Centrify survey revealed that 45 percent of organisations are not securing public and private cloud workloads with privileged access controls. By implementing Zero Trust Privilege, organisations can address the number one cause of today's data breaches — privileged access abuse — and minimise the impact of attacks by preventing the threat actor from running wild or at least limit the hackers capability to move laterally. Centrify's cloud-ready Zero Trust Privilege helps organisations secure access to infrastructure, DevOps, cloud, containers, Big Data, and other modern attack surfaces.
At GITEX Technology Week 2019, Centrify will highlight the importance of Zero Trust and demonstrate how organisations can implement Zero Trust Privilege to minimise the attack surface, improve audit and compliance visibility, and reduce risk, complexity, and costs for the modern, hybrid enterprise.
"GITEX is a perfect platform to meet customers and partners from across the Middle East and Africa looking for the latest cybersecurity solutions and services in one single location. Apart from showcasing our Zero Trust Privilege Services, we look forward to educating customers on the evolving threat landscape and the importance of Zero Trust Privilege, as well as strengthening our regional channel network," said Heather.
Centrify will be participating with its distributor, StarLink, at GITEX Technology Week 2019. Senior global executives and security experts will be available at Stand SR-J1 in Sheikh Rashid Hall to speak with customers and partners and share global successes of organisations that have explored the path to Zero Trust with Centrify Zero Trust Privilege Services.