D-Link Middle East is catering to the market's demand with its innovative Nuclias Connect and Nuclias Cloud Remote Network Management Solutions. The pioneering remote work solutions portfolio enables SMBs and large enterprises across retail, education and hospitality, as well as Managed Service Providers (MSPs), to deploy professional-grade networks from anywhere and anytime, alleviating physical space constraints.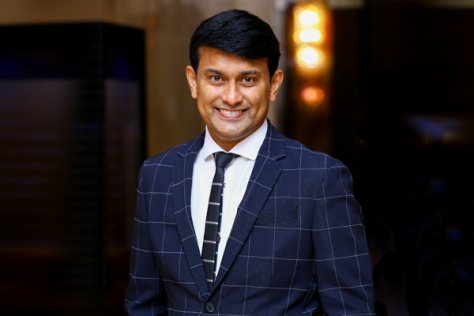 Digital workspaces are increasingly becoming the norm, albeit the demand is unfortunately being fueled by a global crisis such as Covid-19. That being said, the move to digitalisation is inevitable, and this calamity has further made organisations realise the significance of digital and remote working practices.
D-Link had introduced its Nuclias Solutions portfolio earlier this year at CES 2020. The intuitive suite of solutions is designed to assist and enable remote learning and working. Never before have IT administrators set up, automated, monitored and scaled wireless networks so effortlessly. Convenience, cost-effectiveness and ease of use make the solutions ideal for onboarding, studying, troubleshooting as well as monitoring and reporting network activity quickly and easily.
While it is perfect for SMBs and large enterprises across verticals, its potential to transform the education sector is noteworthy. By minimising the burdens, lowering the barriers and solving problems, Nuclias Solutions enable the EdTech revolution to achieve its full potential — at the primary, secondary and tertiary levels. It helps to rebalance the on-campus learning equation by putting professional-grade managed wireless capabilities back into the hands of educators.
Nuclias Managed Wireless Networking Solutions offer the capability, hosting flexibility, and value that educators need to carry out their digital transformation efforts with minimal distractions. Both solutions offer centralised remote network management via an intuitive interface, and multi-tenant architecture that makes outsourcing a breeze.
"Digital workspaces, remote working and eLearning are no longer a pipe dream. It is the future and the future is now. Together with our partners, our single most important priority has and will always be about customer experience. We ensure that we go above and beyond to offer customers transformative solutions that help to accelerate their digital goals," said Sakkeer Hussain, Director, Sales and Marketing, D-Link Middle East. "Nuclias Connect and Nuclias Cloud are end-to-end solutions, aimed at offering our customers enterprise-grade experience and reliability. We remain committed to presenting ground-breaking technologies that allow our customers for a seamless operation."