While companies should always ensure that they equip themselves with the best cybersecurity technology, the human element is no less important.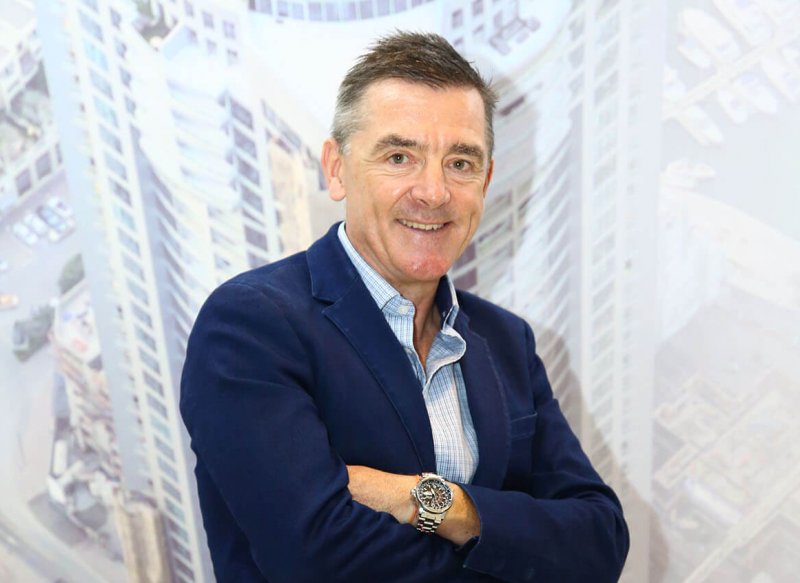 Clicking on unsafe links or opening dangerous attachments, to name just a couple of vulnerabilities, are the cause of countless infiltrations.
The cybersecurity company Mimecast is aiming to help firms deal with many of these threats through its Mimecast Awareness Training (MAT) offering, which is being showcased at GITEX this year for the first time following its recent launch.
"The biggest problem companies have is educating people not to click on bad links and the like," said Jeff Ogden, Mimecast's general manager for the Middle East.
"Within the platform we have the ability to measure the effectiveness of the employee."
This is a crucial element of MAT, because it allows companies to offer additional training to individuals who have shown that they are most at risk of being taken in.
The method is ingenious. Mimecast takes a malicious email and "deweaponises" it and then sends it to the customer. Based on how individuals respond, they are given a score that indicates their level of awareness.
"We give the customer a score for each individual within the organisation; they can identify the problem children and make sure they're not pressing on thing they shouldn't be pressing on," said Ogden.
Mimecast highlights its ability to deliver training embedded within the process of receiving an email.
Also, while instructional videos can sometimes be a turn-off, Mimecast has produced a series of engaging short films, lasting just a few minutes each and featuring actors playing out real-life scenarios, that help to highlight key issues around cybersecurity as they can affect employees.
"The content is very interesting and engaging," said Ogden. "Customers are really, really looking forward to the next video.
Ogden said the Middle East had adopted security awareness training "very well" in recent years, but a new approach, as exemplified by these attention-grabbing videos, was needed.
"The content becomes tired and difficult for organisations to consume. That's what we're targeting now – those organisations that don't have it, or that have dated content," he said.
While the short videos produced as part of MAT are good at holding the interest of customers, staff members at Mimecast too are on the edges of their seats looking forward to the next instalment of clips.