Dell EMC's machine learning and AI offerings are taking centre stage at this year's GITEX Technology Week, following the signing of an MoU last month that pledges to educate 500 Emirati students in the field of AI.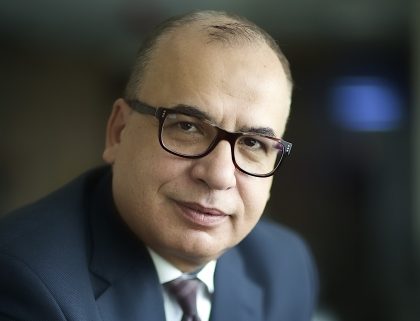 Mohammed Amin, senior vice president, META, Dell EMC, said that the agreement between Dell EMC and the UAE's Minister of State for AI – Omar bin Sultan Al Olama – aims at bridging the skills gap in the technology sector, and supporting the youth in unlocking their potential to meet the challenges of the future.
The programme is scheduled to run for three years with the participation of 120 students each year. Dell EMC will then select 10 students who will be offered five-day intensive training to obtain a diploma in Data Engineering and Cloud.
Speaking at the Dell Technologies stand in Hall 6, Amin went on to discuss the firm's virtual and augmented reality offerings that are also being showcased at the show.
"With VR, it involves being exposed to a digital application, remotely. Rather, with AR, it involves experiencing the 3D-digital world, but in the same location," he said. "There is so much potential in VR applications right now, particularly in the job learning and training space. This area is often a major expensive for organisations looking to enhance their team's skills and knowledge. But with our VR offering, you can now host a crash course in just 24 hours – bringing new employees totally up to speed with how the company operates, and this can be done from any location."
Amin went on to highlight healthcare as an industry of focus for Dell EMC and its VR offerings moving forward.
"The combination of AI and VR, coupled with the arrival of 5G and its ability to reduce huge latency issues, means the medical profession is set to be completely transformed from where it is today," he said. "Before long, we'll see the advent of remote surgery. Thanks to the ever advancing technology behind VR, surgeons will soon be able to operate remotely, while still getting a feel for muscle tissues."
Now in its 38th year, GITEX Technology Week marks the highlight of the Middle East's technology calendar – and for Dell EMC, it only becomes more relevant for every year that passes. "Having an event such as GITEX right here in the UAE, coupled with the increasing investment and interest in this field from the country's leadership, means that it is the perfect platform for us to showcase our latest and greatest technologies," added Amin.