Chinese camera manufacturer Hikvision says it has started proof of concept implementation of its cameras with inbuilt artificial intelligence along with key partners in the UAE.
Deep learning cameras or Deepinview cameras, as the company calls its latest range of advanced security surveillance devices, have the capacity to recognise, people, faces and objects with inbuilt hardware capable enough to process 20,000 images in a second.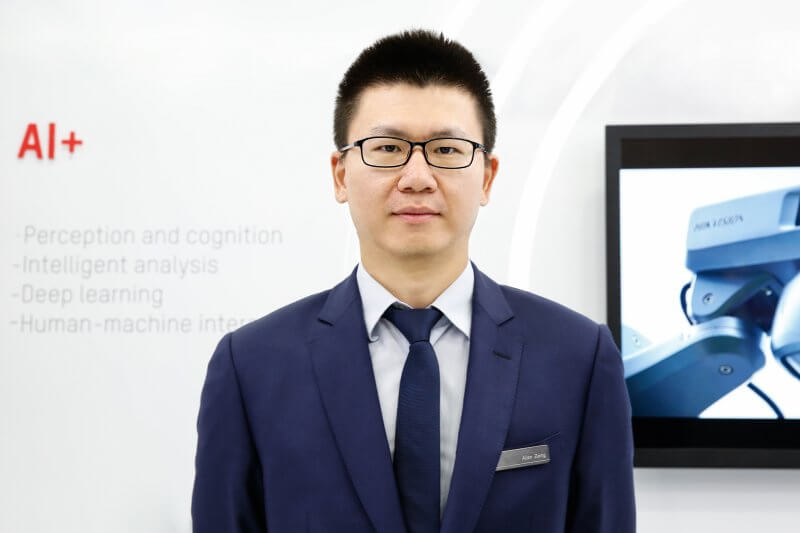 "Our new DeepinView cameras are powered by built in GPU Chips that enables it to perform analytics without the need to send the data to the server," says Alan Zeng, Technical manager at Hikvision in UAE
Deep View cameras, he says, were introduced into the region in January this year. "We have already installed several of these cameras at the Dubai World Trade Centre and for the Roads and Transport Authority in Dubai.
"These cameras can accurately recognise faces, the body structure, thereby building sufficient date including the type of structure, the type of attire and the colour," says Zeng.
The images are then processed either within the camera in case of DeepinView cameras, or data sent back to DepinMind NVRs in case of large enterprises that use thousands of ordinary cameras.
Face recognition. He says is just the beginning of the new technology. "We started hearing about cameras with the ability of face recognition about two years ago. But the hardware technology fully evolved only late last year," he adds.
Hikvision, according to him, has expanded from merely being a hardware manufacturer to providing integrated security solutions. It is already working on developing an enhanced database of all number plates across the region – a mandatory requirement for Security Industry Regulatory Authority (SIRA). We will be the second company in the region to obtain the clearance. The Automatic Number Plate Recognition (ANPR) technology for example will be very useful to automate the parking fee collection across the UAE. "Cameras can automatically recognize the empty parking spaces. Cars that occupy the space and even issue an alarm if it stays there beyond the stipulated timeframe," he says.