Global cybersecurity firm ESET has been recognised as a 'Top Player' in Radicati's 2020 Market Quadrant APT Protection Report, covering the Advanced Persistent Threat (APT) Protection segment of the Security Market.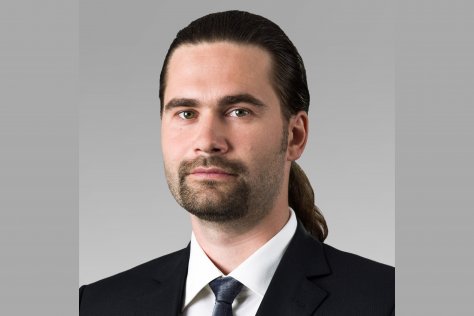 According to ESET, its inclusion in the Market Quadrant report cements its position as a leading player in the cyber security space. Especially in these challenging times, detection and response capabilities are necessary to ensure business continuity.
The Radicati Market Quadrant is a metric that is used to paint a picture of a specific technology market. This edition surveyed Advanced Persistent Threat Protection, which is a set of integrated solutions for the detection, prevention and possible remediation of zero-day threats and persistent malicious attacks. ESET Enterprise Inspector, our in-house developed EDR tool alongside ESET Dynamic Threat Defense, ESET managed cloud sandboxing solution against zero-day threats have been evaluated as part of this research.
The report examined 12 leading security vendors in the market, with ESET as one of only four vendors to achieve 'Top Player' status. Radicati positions vendors in a quadrant according to two criteria: functionality and strategic vision. Functionality refers to the breadth and depth of features of the vendor's solution, whilst strategic vision assesses each vendor's understanding of customer needs, ability to deliver through attractive pricing and channel models, customer support, and innovation. Some of the key features and capabilities considered in the report include deployment options, platform support, malware detection, sandboxing and quarantining, Forensics and analysis of zero-day and advanced threats, remediation capabilities and endpoint detection and response (EDR).
From examining ESET's comprehensive product portfolio, the report praised ESET's solutions for their strong EDR capabilities and real time data reporting, management console and on-premise solutions, and multi-language support systems. The report further highlighted that ESET are well-known for ease of deployment and seamless user experience, as a result of ESETs dedication to implementing low footprint and system resource usage.
Juraj Malcho, CTO, ESET, said, "We are thrilled to be ranked as a top player by Radicati in their latest report focused on endpoint detection and response. This placing is a reflection of ESET's dedication to the development of cutting-edge security software and our commitment to innovation. As the cybersecurity landscape becomes ever more effected by advanced persistent threats and zero-day exploits, many small and large enterprises will need to adjust to the new reality. We are proud to feature in this report for the first time, and to be recognised for our efforts in making technology safer for everyone."