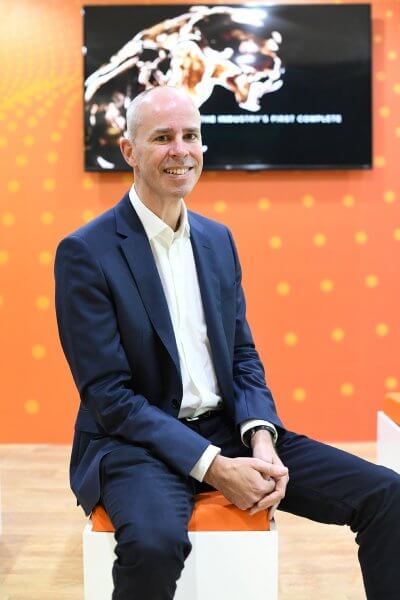 The theme for the 2018 edition of GITEX Technology Week is in perfect sync with Pure Storage's expanding portfolio of solutions.
Patrick Smith, Field CTO, EMEA, Pure Storage, said, "Future Urbanism is the theme for this year's GITEX. The most fundamental element in enabling this will be data. Pure Storage's portfolio boasts innovative data platforms."
The company is highlighting its all-NVMe storage solutions offering at this year's technology event.
"NVMe offers faster performances, better availability and our key differentiator is our Evergreen storage, which means that customers only have to buy storage once. They don't need to go through the migration updates every three or four years. It reinforces the innovation message around NVMe and our value proposition around Evergreen storage."
Pure Storage's objective is to allow customers to extract insights and value from all of their data and not just from a small portion of it
"In order to help deliver that, we are driving our strategy around data hub. Pure Storage's Data Hub Architecture is designed to be truly data centric and enable organisations to effectively utilise today's most critical currency – data," he added. "We introduced it to the market earlier this year. Most of our customers are pushing the envelope on AI and we were the first ones to offer an AI-ready infrastructure that delivers fast time to the market for our customers."
According to Smith, GITEX is key for the company, especially as it is expanding in the region.
He added, "The theme of future urbanism resonates perfectly with our priorities, which includes our data platform, our push on data analytics and our drive on AI. Future urbanism will be based on the value derived from data. There is so much data in the environment and it is only going to grow. And we are here to help innovators to make a better world with data."