Hewlett Packard Enterprise is showcasing their soon-to-be open Digital Life Garage at this year's GITEX.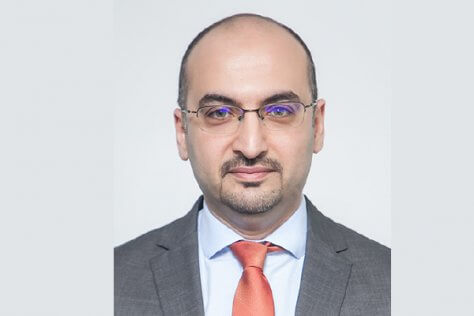 The Digital Life Garage, HPE new innovation centre in the UAE, supports and brings together six types of partners, explained Morad Qutqut, CTO at HPE Middle East.
"First of all, we focus on our customers. They are the font of inspiration to bring ideas to life. To do this, we also rely on our Research partners – in many advanced use cases we need to to consult experts to make sure we are on the right track. These experts advise on whether it is worth investing into a project, and sometimes even give us suggestions to shorten the path to the solution. Universities play a big role in this – we have partnered with many local universities already who have shown a great interest in the project. They help us develop concepts and ideas," explained Qutqut.
He went on to say that local channel partners also play a big role as they give the IT-leader the local perspective needed to succeed.
"We also work many innovation players, this being technology players who have a strong partnership with HPE. However, the Digital Life Garage will also focus on startups, helping them bring their solutions into the right context and to the right customers.
"The last type of partners we have been working with is service providers – they play a huge role as they facilitate collaboration and connectivity, helping us leverage their own innovations to build new ones," continued Qutqut.
At GITEX 2019, HPE will focus on showcasing the Digital Life Garage and how the new innovation centre will help convert customers' ideas and aspirations into proper digital solutions matching their business needs.
Qutqut explained that most digital strategy challenges are due to an unclear digital strategy in organisations.
"The most of common challenges for organisations start from bottom up – at HPE, we believe companies need to have a clear look at their business needs before they start implementing new technologies that may not be relevant to these needs.
"We always start from the customers – what they need, their hopes and dreams. Then we bring in a huge ecosystem of players and innovators to support their visions."
HPE is demonstrating the capabilities of the Digital Life Garage with real uses cases at their stand. They are showcasing the full journey HPE is taking with clients, from the initial stage to converting ideas into real prototypes to achieve their digital business goals.