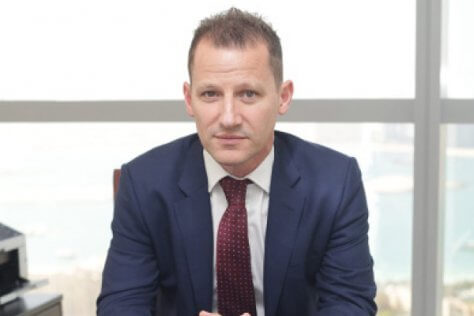 2019 has been the year of change in the Middle East where cloud is concerned. We've seen the big cloud providers enter the market, and from speaking with our partners, we've heard how their customers from all vertical markets have started their move to cloud. We've seen end users delay hardware renewals and hardware refreshes as they consider the question: do we buy more of the same, or do we move to cloud?
I hear constantly that the channel will be obsolete when customers move to the cloud, and that end users will buy all they need directly from cloud providers. However, the common feedback we hear, from vendors, partners, and from our colleagues around the globe, is about the lack of knowledge in the market when it comes to moving from 'on-prem' to 'off-prem'. We've all read about the skills shortage in both cyber and cloud.
This is where the channel will always have a place in the supply chain. Where there is complexity and uncertainty, there is a need for a trusted advisor.
At Exclusive Networks, I am confident that we have chosen the best in breed vendors in cyber security and cloud transformation – we have grown our business by 53% this year, which I believe is a testament to the relevance of the vendors that we work with. This has coincided with the launch of our 'Cloud Competency Centre', where we are delivering authorised vendor and cloud agnostic training courses to our customers – with the aim of helping fill the skills shortage, and to empower our channel to have the confidence to engage in conversation with their customers on cloud transformation.
Is the channel going to be obsolete? Of course not! Not for those who evolve and dare to differentiate. And on this theme, I'm excited to announce our involvement in GITEX this year. A wise philosopher once said, "The definition of insanity is doing the same things over and over again and expecting different results." So, this year we have decided we will not exhibit ourselves on a stand, as we have done multiple years running.
This year we have taken over Cubano Lito for two days – a restaurant and bar a short 2-minute walk from the halls of GITEX.
Take a break from the hustle and bustle of GITEX, and join us at Cubano Lito where you will find the Exclusive Networks team and a number of our vendors. Join us for lunch, or drop in for a drink and a chat. Enjoy the informal environment, recharge, and get ready for the rest of your afternoon!
On Tuesday evening, at the same location, we will host our famous Thirsty Club. This is always a popular after show party so be sure to register for this event to guarantee access.
I look forward to seeing you all at Cubano Lito!