Middle East, February 24, 2021: At the Mobile World Congress Shanghai 2021, Huawei's Executive Director and Carrier Business Group President Ryan Ding gave a keynote speech at the company's '5G Brings New Value' forum, where he announced the official launch of Huawei's 5GtoB solution. This new solution is aimed at creating new value for every player across the industry value chain.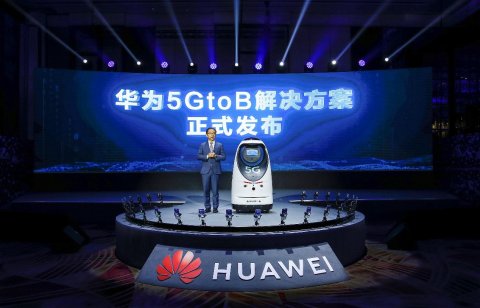 Ding stated that building on its experience in connectivity, computing, and industry digitalisation, Huawei has worked with operators and other industry partners to develop a one-stop solution that covers sales, operations, and services – the 5GtoB solution. This solution will simplify transactions for enterprise users, help operators monetise their network capabilities, and allow partners to innovate more efficiently, creating new value for every player involved.
Ding also talked about the developments, commercial returns, and opportunities for industry digitalisation that 5G would bring. The 5G industry has been developing faster than expected, with operators already seeing commercial returns from the first wave of 5G rollouts. The 5G user base and the number of 5G devices in commercial use have exploded since 2019. By the end of 2020, 380 5G devices had hit the market, 8 times more than the year before. The mobile 5G user base had also reached 220 million and wireless home broadband connections reached 1.05 million, a 17 and 21 times YoY increase, respectively. Ding claims these numbers will triple in 2021.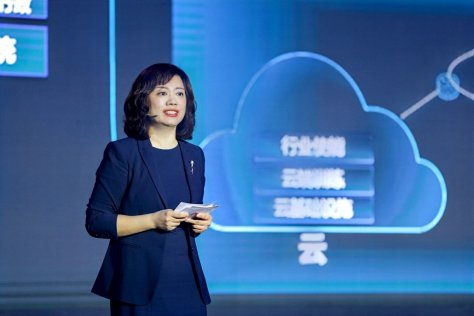 During the event, Ms. Jacqueline Shi, Vice President of Huawei's Cloud & AI Business Group and President of the Cloud & AI Marketing Dept., proposed a reference architecture for telecoms carriers' digital transformation. Speaking during the '5G Creates New Value' forum, Ms. Shi outlined a roadmap in her speech, 'Taking Digital Transformation to the Next Level', for how carriers can build a digital, intelligent infrastructure centred around full-stack data centres and clouds, and how they can take a phase-by-phase, multi-path approach towards full-scale digital transformation.
"Digital transformation helps carriers to develop ubiquitous computing capabilities, especially cloud capabilities, and aggregate ecosystem to enable industry transformation. Huawei is willing to work with carriers and partners to light up dreams of the new industry, making the most of the unique opportunities of the digital era", Ms. Shi said.
Additionally, Dr. Tong Wen, Huawei Fellow and CTO of Huawei Wireless, delivered a keynote speech titled 'Continuous 5G Evolution for Building an Engine of All-Industry Digitalisation' at the 5G Advanced Summit hosted by the Global System for Mobile Communications Association (GSMA). Dr. Tong emphasised that 5G must continuously evolve to build an engine of all-industry digitalisation so as to satisfy the fast-growing consumer connections and diverse industrial applications.
Separately, Bill Tang, President of Huawei Global Technical Service, proposed a new digital strategy to accelerate the digital transformation of carriers through four domains synergy, namely, services, platform,technology and ecosystem. This digital transformation strategy will provide new efficiencies and encourage continued innovation in service offerings. It focuses on nurturing digital talent to provide an opportunity of real systematic transformation across entire organisations.