InfoWatch Gulf, InfoWatch Group's Middle Eastern office, has recently hosted a Cybersecurity Awareness Day at Heriot-Watt University campus in Dubai.
Kristina Tantsyura, CEO of InfoWatch Gulf, together with the company's specialists, delivered lectures on information security, digital hygiene, safe behavior on social media, and EU General Data Protection Regulation (GDPR) requirements.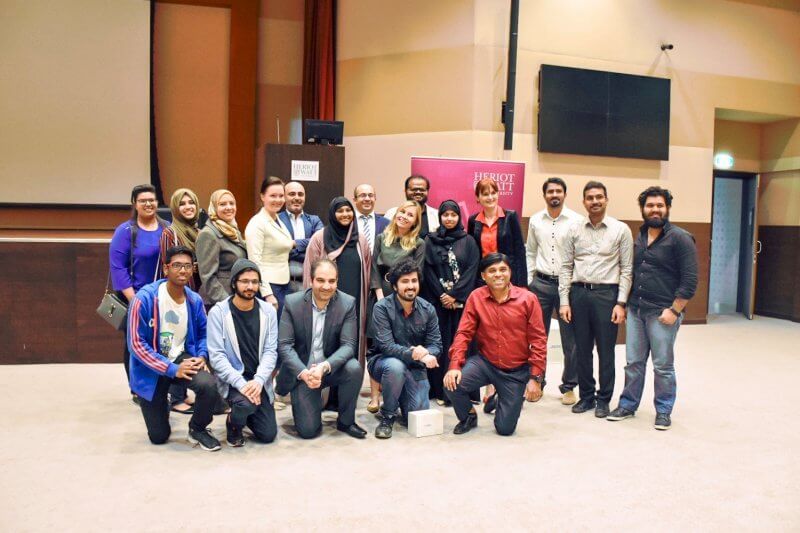 Fifty students who attended the event met leading cybersecurity experts and learned about possible internship and employment with InfoWatch Gulf.
"The progress of digital technology over the last few years has brought both ample business opportunities and new information security threats, with more and more attention being drawn to this issue year after year. Cybercriminals can target anything, from critical infrastructure facilities and enterprises to digitally illiterate users," said Tantsyura.
"Since the information security market is in desperate need of young talented specialists, businesses can truly help overcome this shortage and improve cyber literacy in general by partnering with educational institutions. The event we organized together with top University lecturers attracted many students, and we are looking forward to expanding our cooperation with the University in the future," she added.
In 2019, InfoWatch Group opened InfoWatch Academy, a cybersecurity educational center in the Middle East operated by InfoWatch Gulf, that offers here both short- and mid-term cybersecurity courses and programs, as well as special training courses in creating enterprise Data Leak Prevention (DLP) solutions. In addition, the company arranges internship programs for UAE students.
Last , Ajman University students completed intern training in enterprise cybersecurity at InfoWatch Gulf.