Amir Kanaan, managing director, META, Kaspersky, discusses the firm's latest blockchain-based innovations.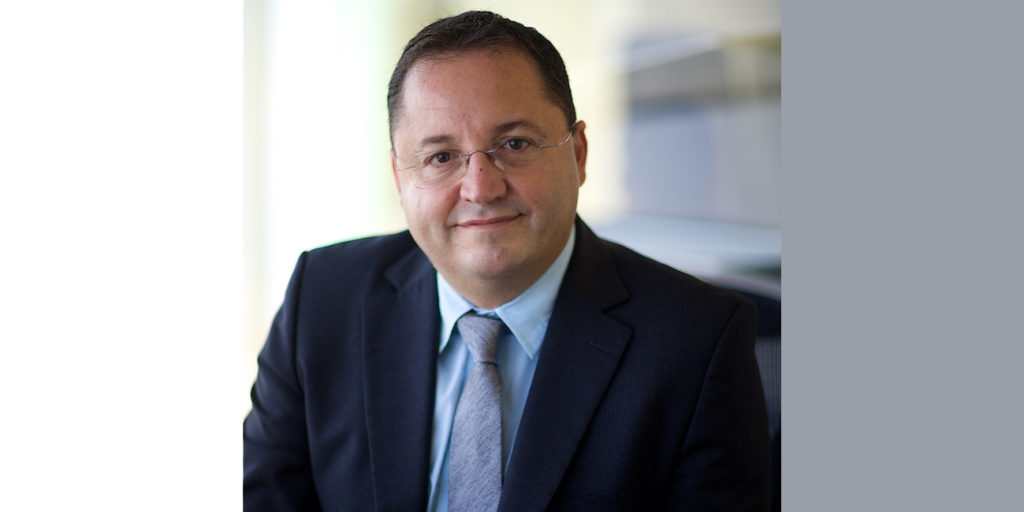 What are you highlighting at this year's GITEX Technology Week?
One of the key themes for GITEX Technology Week is Blockchain. Many countries across the region are embracing the notion of Blockchain technology and the opportunities that it would bring. In fact, in April 2018, the UAE Government launched the Emirates Blockchain Strategy 2021. The strategy aims to capitalise on the Blockchain technology to transform 50 percent of government transactions into the Blockchain platform by 2021.
One of the focuses for us this year will be a new service that that protects and secures organisations Blockchain-based applications called Kaspersky Enterprise Blockchain Security. This solution includes the assessment of applications working on top of a Blockchain infrastructure as well as an audit of smart contract code. It helps enterprises discover and fix security issues and discrepancies in smart-contract business logic while the Blockchain project is on its way from internal innovation to part of actual business processes.
We are also going to showcase many of our leading endpoint protection and cutting-edge security solutions, including our flagship products – Kaspersky Threat Management and Defense which delivers a unique combination of specialised technologies and services that support the implementation of an Adaptive Security Strategy
Why is GITEX such an important platform for your company to connect with the Middle East's technology industry?
GITEX is the leading technology exhibition for the region, providing a platform for the meaningful exchange between customers, partners, business owners, decision-makers, and the industry at large. It also gives security providers and the wider technology industry the platform to focus on improving cybersecurity awareness in the region. Over the years, GITEX has been a landmark event for us and we have always looked forward to providing our expertise, technologies and services to enterprises in the region and beyond to help fight cybercrime.
How are you innovating to ensure that your offerings are future-proof?
Our Global Research and  Analysis Team (GReAT) operate at the very heart of Kaspersky, uncovering advanced persistent threats (APTs), cyber-espionage campaigns, major malware, ransomware, and underground cyber-criminal trends across the world. This global, 40-member team works tirelessly around the clock to keep up and track cyber threats, making sure our products and  solutions are able to detect and  eliminate them before they can become a risk.
Kaspersky's deep threat intelligence and security expertise is meticulously transforming into innovative security solutions and services to protect businesses, critical infrastructure, governments and consumers around the globe.
Our recently unveiled flagship operating system – KasperskyOS is a state-of-the-art software which prioritises security, control and  incidence response over an entire network. Unlike systems based on attempts to improve the security of existing operating systems, KasperskyOS is designed based on architectural principles that can ensure its secure behavior and adhering to the requirements of networks and  their users. As a result, KasperskyOS provides configuration of overall security policy parameters, facilitating the ultimate platform for control and  security even after the implementation of newer technologies or systems.