Microsoft on Monday brought together the top experts on data centre technologies to share trends and opportunities for GCC ICT professionals at the region's first Gulf Data Centre Community meetup.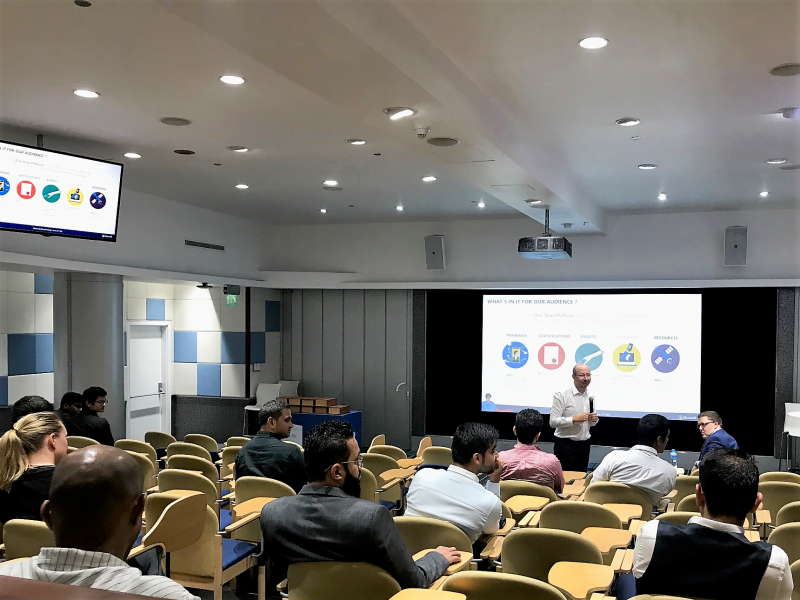 At the evening event, held at Microsoft's Dubai offices, delegates got the opportunity to network with a community of seasoned specialists, learn about emerging Data centre technologies and best practices, and get advice from experts such as Microsoft's Necip Ozyucel, Senior Cloud and Enterprise Regional Business Group Lead, and James Toulman, Technical Director at Digital Energy. Ramez Dandan, Chief Technology Officer, Microsoft Gulf, also gave a talk on Data centre transformation, and attendees gained the opportunity to quiz the experts during a productive Q&A session.
The evening also hosted other topics, including the pervasive skills gaps in AI, security and cloud. "Microsoft's mission is to empower every individual and organisation on the planet to achieve more," said Necip Ozyucel, Cloud & Enterprise Business Group Lead Microsoft Gulf.
"Digital transformation through the intelligent cloud represents lucrative opportunities for MEA, in terms of entrepreneurship, job creation, economic growth and enhancement of government services. But the ability to empower, engage, optimise and transform starts with community engagement. That's why we held the first Gulf Data centre Community event here in Dubai – to remind such communities that we are here to help. Microsoft Gulf currently works very closely with communities such as data and AI, DevOps and Data Science. And now we want to extend that same collaboration to the data centre Community and help them to establish best practices and strategies for transformation."
Microsoft's UAE Data centres will serve a notable surge in demand for cloud services observed in the GCC and wider MEA region in recent years. According to a Microsoft research, more than two in three (68 percent) large GCC enterprises plan to invest 5 percent or more of their annual revenue in digital transformation in 2018.
The study also noted that more than half (51 percent) of those surveyed, identified cloud computing as a top priority, with several other technologies also singled out as imminent adoption targets: artificial intelligence (29 percent), business intelligence (41 percent), Internet of Things (37 percent), automated workflow (25 percent), predictive analytics (21 percent), and robotics and machine automation (14 percent).
The Gulf Datacenter Community plans to organise more such events in the coming months, with monthly weekday meetings and quarterly weekend meetings. Those interested in active participation and networking, sharing content as well as management for the region's first Datacenter community, can join the Meetup group here for more information.