Huawei has recently hosted top ICT industry leaders at its '5G is ON' forum, co-located at the SAMENA Leaders' Summit.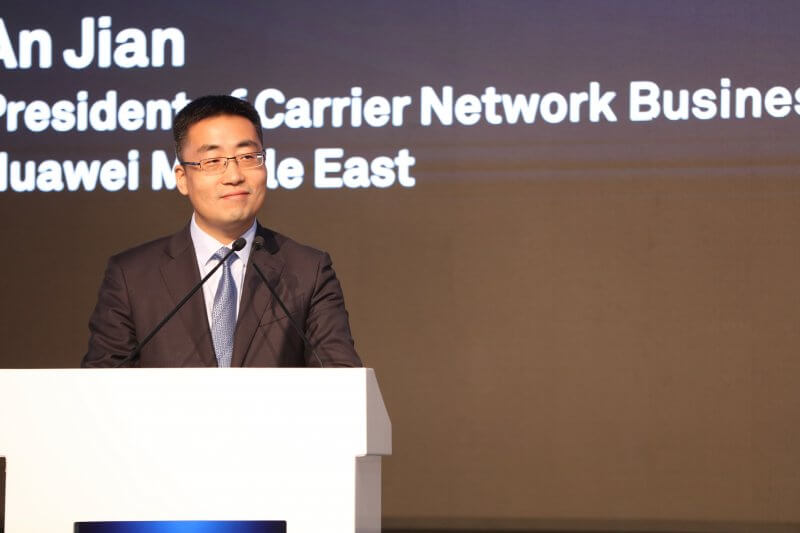 At the forum, organisations from the public and private sectors laid plans for 5G readiness in the region, while examining best practices ahead of large-scale 5G network deployments in the Middle East and internationally. Huawei provided insights on how 5G can benefit the acceleration of digital transformation, help achieve the targets of the national visions and agendas, in addition to pushing the development of different industries and sectors in the region.
According to the ICT firm, it is currently working with customers and partners to drive the large-scale commercial rollout of 5G. It also reiterated its commitment to building a mature 5G ecosystem that thrives on shared success, pushes the limits of technology and promotes social progress along the way.
"5G industrial development is accelerating. Huawei will work with ecosystem cooperators on Cloud X solutions (Cloud VR & Cloud Gaming, etc.) and vertical industry applications (Oil & Gas, etc.) through its wireless XLabs and ME OpenLab, and introduce these use cases to Middle East operators along the 5G journey as partners rather than vendors," said Wang Su, VP of Huawei Middle East Marketing.
Pierric Duthoit, Industry Director, Google MENA, said, "As 5G is transforming most industries, we believe that the acceleration of the development of video consumption on Youtube and the rise of new applications such as VR/AR with Google Lens, Google Photos, Google Paly Store and cloud gaming will certainly benefit from the 5G. Google is working towards providing the best experience to our customers."
At the forum, Huawei highlighted that all factors that 5G need are available now, these include: 5G chipsets, CPEs and spectrum are ready to serve the large scale rollout of the technology in the region.
In 2018 Huawei announced the world's most powerful 5G chipset and CPEs with up to 4.6Gbps downlink. Recently, Huawei announced the world's 1st foldable 5G smartphone – Mate X.
The company has placed significant investments into 5G technology. Over the past 10 years, it has brought 283 global industry partners and 57 regional partners into X-lab. According to Huawei, it will only take three years to achieve 500 million users to 5G, which took six years for 4G and nine years for 3G. It is estimated to have 1 million sites of 5G globally in 2019.
An Jian, President of Carrier Network Business Group, Huawei Middle East, said, "Huawei established X-lab 3 years ago to explore vertical use cases with our global partners. Also, here in Middle East, we launched a local ME ecosystem partnership program last year, to incubate local use cases in the region. We believe that the oil industry can champion that transformation to harness the power of 5G. In Middle East, all of the GCC countries have started 5G deployment. I believe the GCC will keep leading in the global 5G race for years to come."
Under the summit theme 'Early Proliferation of 5G – Vital to Building the Digital Economy', Huawei participated in several top discussions at the Summit. These included the high-level leaders' roundtable conversation addressing the impact of 5G, industry 4.0, cross-industry engagement, and digital enablement. Huawei was also a key contributor to the leaders' panel discussion, with participants examining key policies that will enable the transition to an inclusive 5G ecosystem across the Middle East.
Alongside the various discussions, Huawei presented its end-to-end 5G solutions within a dedicated exhibition area, including 5G-ready technologies such as chipsets and consumer devices, network infrastructure, and bespoke solutions for over 280 global industry partners.
A number of Huawei's ecosystem partners were with the company at the SAMENA Leaders' Summit, including: Google, Sony, China Unicomm, TYJW, Playgiga, Vsiyon, LetinVR, BoE, Aerodyne, No Fire Cloud, Quectel, INLIFE-HANDNET, MGI TECH Co. Ltd, HiScene, DALU ROBOTECH, and Fibocom.