The cloud data services company NetApp, which is enjoying double-digit annual revenue increases in the Middle East, has announced a range of upgraded services as it looks to drive continued growth.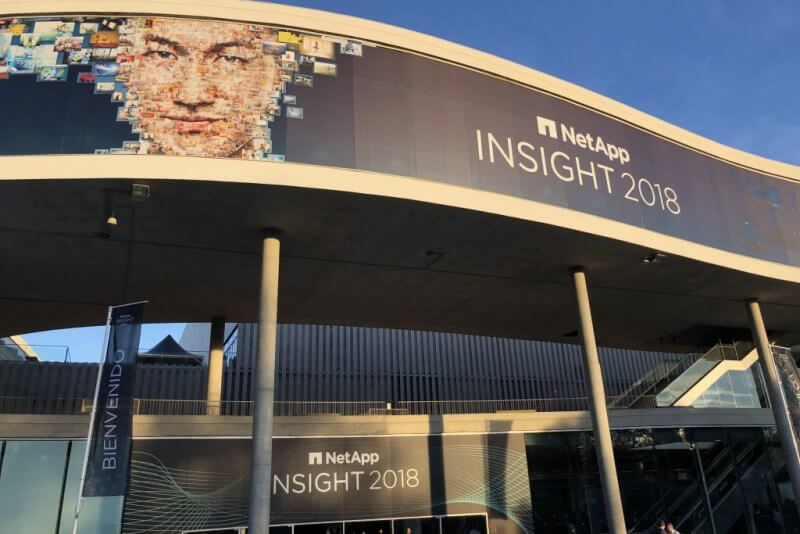 An expanded offering for Microsoft Azure, a storage service, is among the innovations that the California-headquartered NetApp has unveiled at the European iteration of its Insight 2018 gathering.
This European leg – there was a similar conference in Las Vegas in October – is the company's key annual event for customers from Europe, Middle East and Africa (EMEA) and is being held this year in Barcelona.
To be sold and supported by Microsoft, Azure NetApp Files is an Azure file service that offers what NetApp describes as "enterprise-grade storage and data management capabilities" and is based around NetApp's Ontap technology.
Like other upgraded services announced by NetApp on the first day of Insight 2018, Azure NetApp files is aimed at helping organisations to move seamlessly between on-premise data centres and multiple public clouds, part of NetApp's focus on the hybrid cloud and multicloud, for which the company's Data Fabric technology plays a central role.
"NetApp maintains services across all the biggest public clouds. NetApp is laying the groundwork to support our customers' multicloud approach," Jennifer Meyer, senior director cloud product marketing at NetApp, said during a presentation at Insight 2018.
"It's less about moving from one cloud to the other; more about subscribing to [different] clouds for particular services. We want to be able to direct to where the expertise is. We give a seamless experience across these multiclouds."
On the first day of Insight 2018, which runs until Wednesday, NetApp also announced upgraded NetApp Cloud Volumes services for Google Cloud Platform and NetApp SaaS (Software as a Service) Backup for Salesforce, the latter said to offer improved data protection.
Although promoting its cloud-based solutions at Insight 2018, NetApp said cloud-based solutions were not appropriate for all enterprises, at least for now.
"Some have not sorted out their data classification, [in which case] we would say keep your fingers away from every cloud," said Alexander Wallner, NetApp's senior vice president and general manager for EMEA.
Wallner said that NetApp has a 10 to 15 percent market share in the Middle East, a lower level of penetration than in some markets, but he added that the company was making "huge progress" in the region, with growth in the double digits on the back of a renewed focus locally over the past several years.